Stormy legal waters: ex-attorney Keith Davidson attacked by Avenatti after casting doubt on Daniels' veracity, Cohen's ethics
An interesting report by CNN today reveals that Keith Davidson, the attorney who represented both Stormy Daniels and Karen McDougal in deals designed to bury their "allegations of sexual encounters with Donald Trump in exchange for six-figure payouts" said the "whole truth" about the now-public scandal has not been told.
While he said he believes ex-clients Stormy Daniels and Karen McDougal were telling the truth about Trump, he maintains that key details surrounding their deals (and his role in negotiating them) have not been fully or accurately disclosed.
Davidson said he was contacted in recent weeks by Trump's personal attorney, Michael Cohen, who encouraged him to go out and reveal what he knew about his clients and their agreements. He said Cohen argued that the women had waived attorney-client privilege by going public with their stories.

Trump attorney Michael Cohen

"He suggested that it would be appropriate for me to go out into the media and spill my guts," Davidson said.

Davidson said he consulted with an ethics attorney who disagreed with Cohen's assessment. As a result, he said he still feels ethically bound not to disclose details about his conversations with Daniels and McDougal, or provide information about his work on their behalf.
"I read each of the ladies' complaints and pleadings," Davidson said. "The recitation of the facts that are contained within those pleadings I do not agree with, and I look forward to an opportunity in an appropriate forum to discuss them."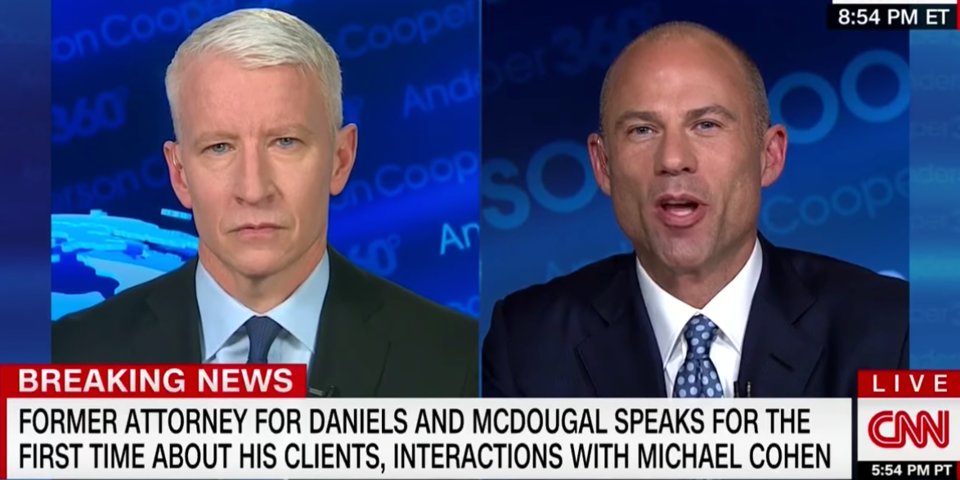 Trouble in legal land
The age-old sign that one's legal case is falling apart is that one begins excoriating your client's previous attorney. And so it was that Michael Avenatti, Daniels' new headline-chasing lawyer, called Davidson, an "absolute tool" during an interview with the CNN anchor Anderson Cooper, Wednesday night.
Avenatti said, said: "Mr. Davidson should not be making any comment to the press relating to the matter, or a client that has terminated him, such as Ms. Clifford [Daniels]. With that said, obviously all of the facts have yet to be disclosed, as we have been saying for weeks now."
Avenatti previously criticized Davidson's handling of the 2016 nondisclosure agreement between Daniels and Cohen.
"For him to go out and comment on two matters, one for McDougal and one for my client, after he was terminated from both cases … to get his name out there or his face on television, is really outrageous," Avenatti continued, while somehow managing to keep a straight face.
"And it's unethical and there's going to be serious consequences that result from it. I'm shocked."
Go forth, young man
Davidson told CNN that Cohen contacted him and encouraged to disclose unreported details of the agreement to the public, arguing that Daniels and McDougal had waived their attorney-client privileges by going public with their allegations.
Davidson said that after consulting with an ethics attorney he still felt obligated to honor the attorney-client privileges with Daniels and McDougal.
Avenatti asserted that the damage was already done.
Davidson also provided fascinating background details of how the Daniels – Cohen 'hush agreement' came to be.
Davidson acknowledged reaching out to Cohen during the final stretch of the 2016 presidential campaign to let him know that he had just negotiated a deal with a powerful media company and McDougal that effectively kept her allegations of an affair with Trump out of public view.

He did so even though neither Cohen nor Trump were official parties to the case. He deemed the call "a professional courtesy." He denied that there was anything improper about the call.

A few weeks after that call, Davidson said, Cohen called him saying he was hearing some rumblings that Daniels was trying to resurface allegations that she'd had sex with Trump in 2006. Cohen asked Davidson, who he knew had represented Daniels years earlier, to see if he could "find out what's going on," Davidson said. Soon after, Davidson brokered a deal with Cohen in which Daniels was paid $130,000 to keep quiet about her alleged tryst with Trump.
In the adult industry, Davidson has bee=come known as the go-to guy for certain types of cases
In 2008, he represented a woman who sold a sex video featuring herself and Verne Troyer, the actor who played "Mini Me" in the Austin Powers series. Then, In 2010, he was sued in civil court for trying to broker the sale of an X-rated video of MTV personality Tila Tequila. The case was settled and Davidson denied any wrongdoing.
In 2012, he was detained by FBI agents in a sting related to yet another sex tape, this one featuring pro wrestler Hulk Hogan.
[In 2011] he represented Daniels in her effort to have a story about her having sex with Trump removed from a gossip website called TheDirty.com. That was the first time he spoke with Cohen, he said. The conversation did not begin well, he recalled.

There was a lot of "chest pounding" and "bluster," Davidson said.

"We'll chase you to the ends of the earth," he quoted Cohen as saying, "This is not a true story … we're gonna come and get you."

Davidson said that when he made it clear that Daniels wanted the story removed, too, and they were on the same side, Cohen's demeanor changed dramatically.

Five years later, Davidson said, a client with ties to the adult entertainment world introduced him to McDougal.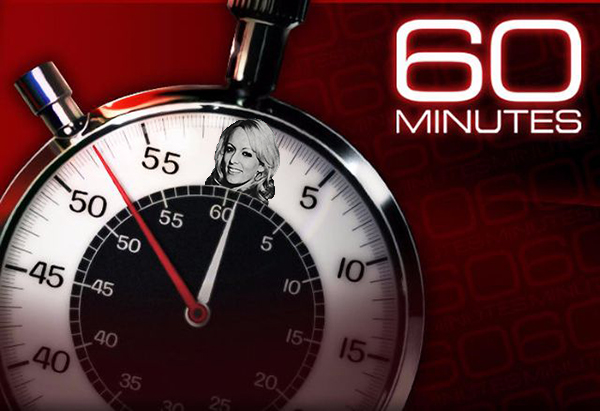 Davidson also refuted allegations Daniels made in her "60 Minutes" interview, suggesting that he pressured her to sign letters denying her alleged affair after news of the deal became public.
"I don't believe that the facts … in the interview were a fair and accurate representation of my representation of her at the time," he said.
He said he represented McDougal and Daniels "zealously" (as required by the canon 7 of Rules of Professional Ethics, as fans of 1991's "Cape Fear" may recall) in pursuit of "their stated goals at the time."
Before signing the agreement with Cohen, Daniels also tried to sell her story to Slate.com, said the news website's editor, Jacob Weisberg. Weisberg told CNN he informed Daniels that Slate did not pay for stories "as a matter of principle." He said Daniels told him she was also pursuing a deal with Trump, though she feared he would "stiff her" if he lost the election, as most polls predicted he would.

Davidson declined to say whether his clients were pressing him to secure deals for them prior to the election. Nor would he comment on the impact a Trump loss may have on the value of any such deal.

"What I can say is that timing is everything," Davidson said.