She said she was raped by a Texas Trooper; video shows she lied
A Texas State Trooper falsely accused of rape has been exonerated by body cam footage. Reminder: you cannot simply #believe all accusers. Call this the Leigh Raven Rule.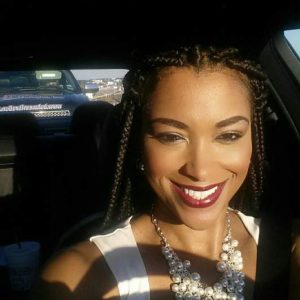 Sherita Dixon-Cole, a 37-year-old woman of color from Grapevine, Texas, was pulled over early Sunday in Ellis County by a white Texas Highway Patrol Trooper who suspected her of driving while intoxicated.
As The Washington Post reports:
The story Dixon-Cole spun afterward was alarming: She claimed the trooper repeatedly told her he'd let her go in exchange for sexual favors. When she said no, she claimed the trooper sexually assaulted her, according to a statement Monday from her attorney.

Her story was widely shared on social media, aided by social activist and blogger Shaun King. . . . King wrote in a blog post: "This system was not designed to protect us – it was designed to punish us – and for it to do anything other than that – we must force it work on our behalf."
Then on Tuesday, the Texas Department of Safety released nearly two hours of body camera footage that directly and conclusively contradicts with Dixon-Cole's claims.
While parts of the video are blurred or inaudible to conceal the Dixon-Cole's personal information, it shows her being pulled over and asked to take a field sobriety test. Afterward, she's handcuffed and transported to the Ellis County jail, where she was charged with a DWI.
Dixon-Cole was released Sunday night after posting bond.
Lee Merritt, Dixon-Cole's Dallas-based attorney, apologized for her claims in a statement Wednesday, saying the footage conflicted with what was reported to him.
"It is deeply troubling when innocent parties are falsely accused and I am truly sorry for any trouble these claims may have caused Officer Hubbard and his family," he wrote. "I take full responsibility for amplifying these claims to the point of national concern."
Your righteous vigilance was abused
Merritt thanked those who voiced their demands for justice in the wake of the falsified incident.
"However," he wrote, "In this matter it seems your righteous vigilance was abused."
King . . . has worked with a number of anti-police brutality and misconduct causes including Black Lives Matter. . . . On Wednesday, he tweeted that the body camera footage "does not appear to show any verbal threats, sexual assault, or police brutality." He also amended his blog post to acknowledge the body camera footage. . . .
On Wednesday afternoon, King published an article on Medium in part titled "When the 'victim' you fought for turns out to be the victimizer," which addressed Dixon-Cole's allegations. He wrote that Dixon-Cole stood by her claims and said the body camera footage must have been edited. [Sound familiar? — ed.]
King disagreed.
"This is not unthinkable," he wrote. "I have seen it happen before, but it absolutely does not appear to happen here. Outside of personal information being blurred out, the video appears to be in its original form."
King has since deleted his social media posts about the incident.