Scottie Ohanian To Be Released
I am hearing that Scottie Ohanian is to be released from jail today, not on bail, but fully released. While the details of his release are still murky, it is my understanding that one of the two girls who initially came forward did not wish to further cooperate with authorities.
Although he is not out right now, I am hearing the release is being processed and he'll be out sometime later tonight.
I'll update you as further details become available.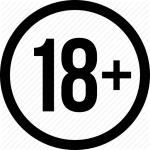 Bringing you all the insider information from the xxx industry.