Porn starlet Gloria Gags faces murder charge in Las Vegas
Las Vegas police have made two arrests in a May 21 late night shooting that left a Pahrump man dead.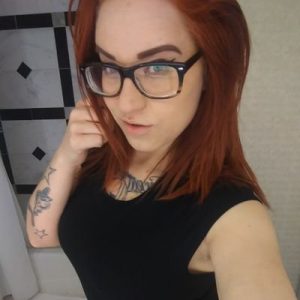 Former brothel worker, cam performer and erstwhile adult starlet Gloria Gags, 29, faces charges of murder in the first-degree and conspiracy to commit murder, police booking logs show. Gags' alleged co-conspirator, her 35-year-old associate Joel Serrano, was booked a day earlier into the Clark County Detention Center on the same charges.
Gloria Gags at Facial Abuse (NSFW)
Dennis Keith Dillard Jr., 50, of Pahrump was found behind the wheel of his SUV suffering from gunshot wounds at around 12:30 a.m. on May 21, on the 4900 block of Rogers Street, near Tropicana Avenue and Arville Street, where he had crashed his vehicle.
Police said a passerby reported the crash and saw Dillard's wounds when he approached the SUV to check on him. Dillard had been shot in the chest at a nearby warehouse parking lot on Bond Street, police said.
According to News3 Las Vegas, Detectives reviewed Bond St. surveillance video from the time of the murder and saw a car pull into a parking spot shortly after Dillard arrived nearby in his SUV.
A person, who appeared to be male, left the car and walked to Dillard's vehicle, the police report states. That person reached inside, and the lights for the car turned on, it moved forward slowly, then accelerated before crashing.

The man and a second person, who appeared to female, walked back to the man's car and drove away, according to the report. Officers at the scene found a blood trail that led from the scene to the parking lot where the suspect car had been.
Dillard tried to flee but drove his vehicle into several buildings and cars before eventually crashing into a light pole a few hundred yards away, police said. The Pahrump man died at University Medical Center of multiple gunshot wounds, and his death was ruled a homicide by the Clark County coroner.
A tip
On May 23, a detective received a call from Henderson Police dispatch reporting a tip that a boyfriend took his girlfriend's car and gun, and that he and woman named Katie committed the murder.
Detectives identified Gags and Serrano through a previous domestic disturbance report and spoke with the girlfriend, who said Serrano came home on Monday at about 12:30 a.m. and told her that he "possibly killed a guy." The girlfriend told detectives that Gloria Gags had two injuries to her upper arm that needed to be sewn up.
Both Gags and Serrano were being held without bail last week at the Clark County Detention Center.
However, Gags may currently be out of custody, as her Twitter account has been active in the last coupe of days. It doesn't look like she bonded out; perhaps she made a deal at old Joel's expense…
Gags has a criminal record in Clark County, including convictions for Solicitation to Engage in Prostitution, as well as an open prostitution and trespass case from January of this year.

Gags is due to appear in court at the Regional Justice Center on the morning of June 27.
Gloria Gags worked at the Dennis Hof's Alien Cathouse brothel in Nye County, Nevada in 2014. Of late she has worked under the moniker Riley Riot.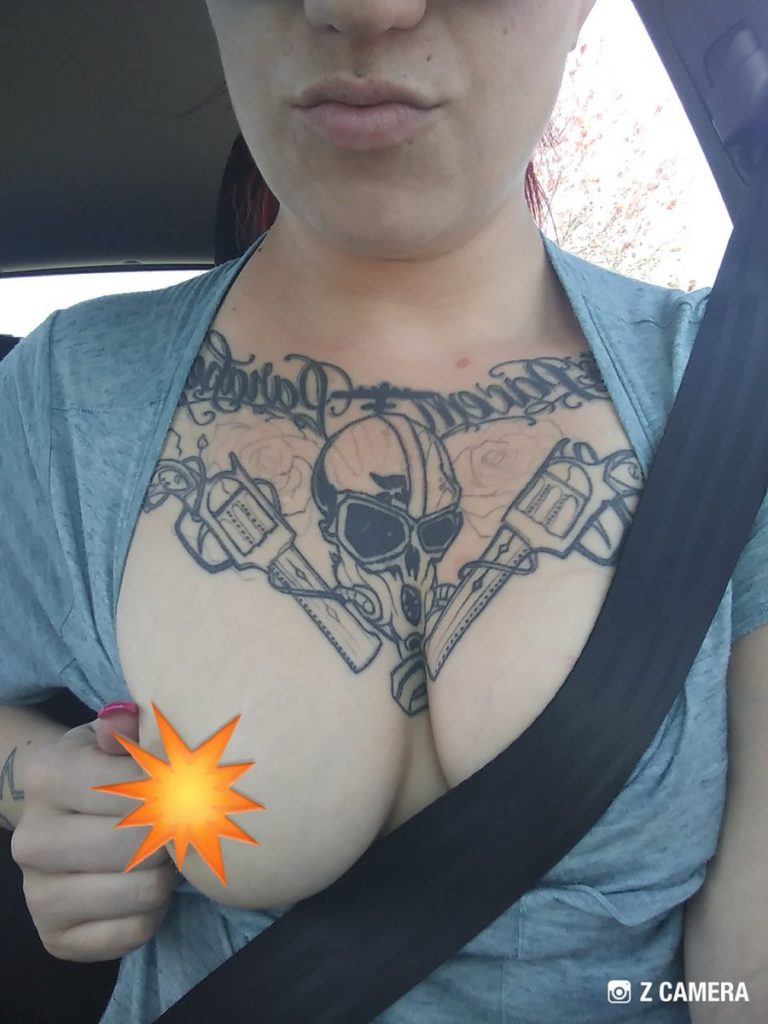 I never felt more satisfied or optimistic than when I rode the river in my youth.