Porn Stalker DreamWalker to be sentenced on Child Porn Charges
If you aren't sure who DreamWalker is, you need to be. This is one really sick fuck who has been harassing different porn stars for awhile now. If you want more detail about his past, click here.
Basically what he does is, he befriends them on social media and then when they get creeped out by him, he turns on them and makes their life a living hell. For some reason, some girls really trust this guy, despite the fact that he tells you he has some medical problems and is on a lot of medication.
He goes by the name DreamWalker online but his real name is Michael Snoreen.
When he turns on you, he'll even send copies of your porn to every person in your family, even those under 18.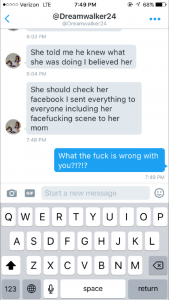 He took things too far with one porn star, she filed a police report and when they went to investigate him on that matter they found child porn and arrested him.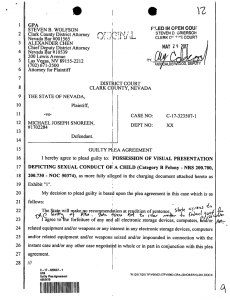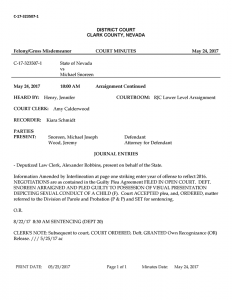 He spent a few months in jail and is out on bail however he faces sentencing on August 22, 2017 at 8 am.
Charges: Felony Possession of Visual Pornography of Person Under Age 16; Felony Preparing, Advertising or Distributing Material Depicting Pornography Involving Minor. Public Defender stated that it appeared there would likely be more charges forthcoming in the matter. 
You'll see that part of his plea agreement when he plead guilty, he will forfeiture any and all electronic storage devices, computers or related equipment. Guess that wasn't enough for him and he went out and got himself another one because he's clearly back on twitter using an account he created in August of 2016 (this was prior to his arrest).
I am told that one of the conditions of his release conditions was that he was not to be on a computer. But he's back on Twitter, harassing porn stars. This time, oddly enough he's doing it with another porn star, Shawna Lenee.
I'm not sure why Shawna Lenee would be associating with a pedophile but strangely enough, she is. There are more than 30 tweets that I counted between Shawna Lenee and DreamWalker under his new twitter handle of KBoardCarnival, so it's not a one-time isolated incident.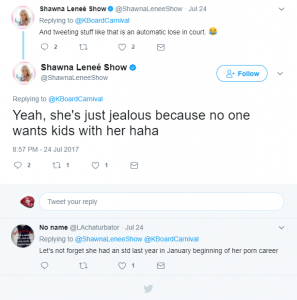 Not sure why Shawna Lenee thought it would be a good idea to befriend a known pedophile but it is, what it is.
An interesting side note, look at who replied to Shawna Lenee's tweets? None other than the man who currently has a warrant for his own arrest for cyber stalking, Franklin Rush. LOL
This is what Michael Snoreen aka DreamWalker looks like.

Let there be no confusion, you should avoid having anything to do with Michael Joseph Snoreen. He is one sick fuck and will turn on you and make your life a living hell.
Hello, my name is Kelli Roberts. I am a published author, AVN nominated producer, and webmaster who has worked in the adult industry since August of 1996.