Man posed as Italian porn star to lure model/actress Justine Mattera
A 22-year-old Messina, Sicily man "committed attempted extortion" in posing as a porn star online and trying to get American/Italian showgirl Justine Mattera to commit sex acts or post nude photos, a court said Monday in the decision imposing a 14-month sentence against him.
The Corte d'Appello di Milano found that Antony Repici pretended to be porn star Franco Trentalance in Facebook chats with showgirl Justine Mattera and then tried to force her to "undress" and provide "online sexual services" through a "fictitious Skype profile" — threatening, otherwise, to make public photos and other "contents of conversations" on Facebook "considered compromising".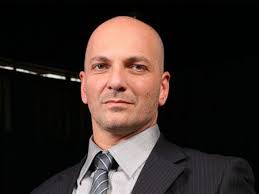 Repici also once posed as cyclist Filippo Pozzato to try to pick up writer Irene Cao.
Justine Mattera was born in Queens, New York City, in 1971. She graduated from Stanford University in 1993 with a degree in Italian Literature. In order to maintain her studies, she life guarded, waitress-ed, modeled, danced, and even posed for "Playboy". After college, Mattera bought a ticket to Italy with the intention of furthering her studies in the Italian language. Instead she became a famous, well-paid go-go dancer, presenter and actress.
In the Repici case, the Court wrote, "the threat of spreading embarrassing personal information on the net, accompanied by video footage of erotic content, not only damages (…) the sexual privacy of the person but makes it intimidated seriously and effectively" vexatious "because the underlying blackmail power amplifies the injury by touching other areas of freedom of self-determination". The judges, however, reduced the penalty, decreasing it by six months compared to the first degree, because the less serious facts.