Lock Up Your Women and Hide Your Chequebooks: Scottie Ohanian Back on the Streets
Everyone's favorite miscreant misdemeanant and failed (unlicensed) adult talent agent Scottie Ohanian has been sprung from jail in downtown Los Angeles. After four nights of making new friends and connects in an LA County jail, he's back on the streets.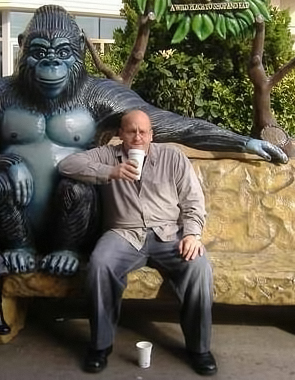 Fortunately for Ohanian, the Men's Central Jail is in a high crime area of L.A., so Scottie probably had little to no problem scoring some dope.
Or maybe his long-term girlfriend Gia Paige will take him back in and help him abuse more women in the adult business.