Kidnapping, Drug Possession and Child Porn
I am told Scottie of Plush Talent is still in jail and is currently on suicide watch.
I also hear that during the course of their investigation, after arresting him, the police found child porn on his computer.
I do not know if this is true.
However, we do know that when he was arrested they did seize both his phone and laptop.
Please understand that until these charges are added against him from LA County, we can only assume these are unconfirmed rumors.
We know that at this time he is charged with a violation of the California penal code 209 (b) (1)
Any person who kidnaps or carries away any individual to commit robbery, rape, spousal rape, oral copulation, sodomy, or any violation of Section 264.1, 288, or 289,
shall be punished by imprisonment in the state prison for life with the possibility of parole

.

However, I am told they are also adding more charges. What those exact charges will be we don't know yet, however, the speculation is they will include drug possession, as he was thought to have had some drugs on him at the time of his arrest, rape, or attempted rape and at least 1 count of possession of child pornography.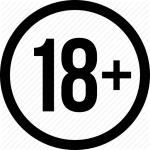 Bringing you all the insider information from the xxx industry.