Dutch police shut down revenge porn site Anon-IB
A notorious revenge porn website has been shut down after a 13-month investigation by the Dutch Politie. Three Dutch nationals have been arrested for stealing private, intimate images that they then shared on the "anonymous image board" Anon-IB.
Police in the Netherlands announced Thursday that they seized Anon-IB's server and discovered that hundreds of women were targeted by hackers on the website. The investigation is ongoing, even after officers shut down the forum.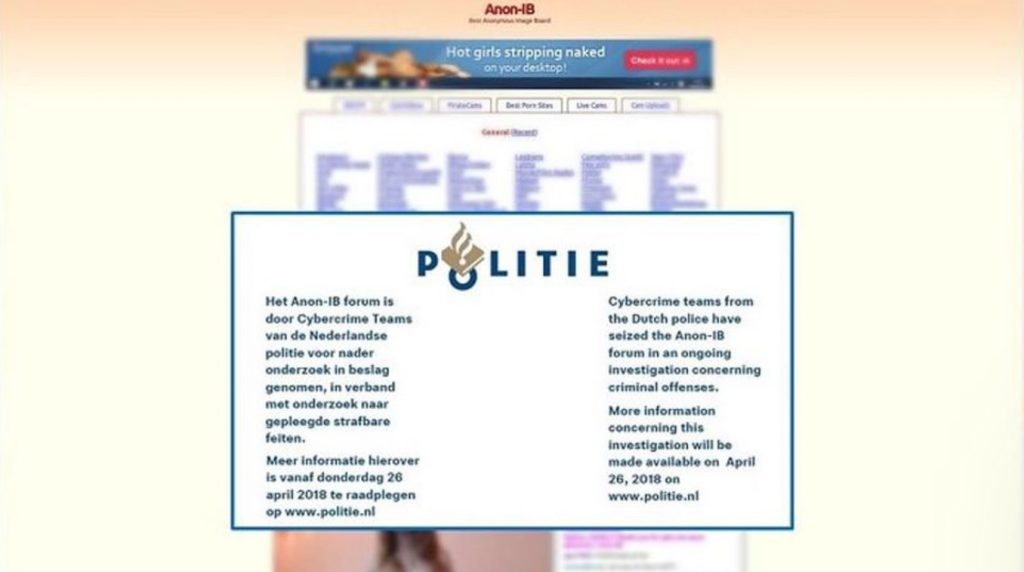 "Wins"
Three men are charged with computer intrusion and spreading nude photos. Police also confiscated data from two other suspects linked to the forum. Between them, the men possessed intimate images stolen from "hundreds" of women.
The website became infamous in 2014 because of its connection to the 2014 Celebgate hack that saw nudes of more than 100 celebrities leaked online. Users were encouraged to post sexual or explicit photos, called "wins."
Anon-IB grew, with users flocking to the website to post revenge porn, as well as images of women taken without their permission. Some categories on Anon-IB included photos of passed out women, and peeping Toms, according to Sophos, a security company.

But not only were people posting photos they obtained as revenge porn, users on Anon-IB were actively hacking victims' emails, social media accounts and cloud storage, and then posting stolen images on the website, Dutch police said.
"These were not properly secured and therefore relatively easy to hack," police said. "The suspects were able to capture sexually explicit footage from a few hundred women without the victims being aware of it."
A Daily Beast article earlier this year claimed that data collected by a security analyst revealed some Anon-IB users had been logging on from a number of U.S. government offices.
As Inverse reported,
In August, someone from an IP address connected to the U.S. Senate posted the following comment on the website Anon-IB: "Looking for wins of [redacted]. She used to send nudes to my friend all of the time. Would love to see some more."
The investigation into Anon-IB began in March 2017 after a woman discovered that her private images were posted online and reported it to Dutch police. The report lead to the first arrest, and officers discovered the suspect's computer had a stash of stolen photos from multiple women.
I never felt more satisfied or optimistic than when I rode the river in my youth.