Clover Back in Trouble: Arrested with Guns, Drugs and $15,000 in Costa Mesa
After all the revelations about Clover, it's shocking and disheartening that anyone would ever allow him back into the adult community, either as a performer, a hanger-on, a boyfriend, or even a friggin' cum towel jockey. He's a violent, substance-abusing fuck-up and this was bound to happen again. In fact, we at MikeSouth.com have warned the women around him that trouble would follow with him. This is one time where it really sucks to have been right. He was picked up last weekend with loaded handguns, drugs and cash in his possession after holding off police for more than 13 hours in a Costa Mesa home Saturday.
From today's L.A. Times and a report from The Costa Mesa Police Department: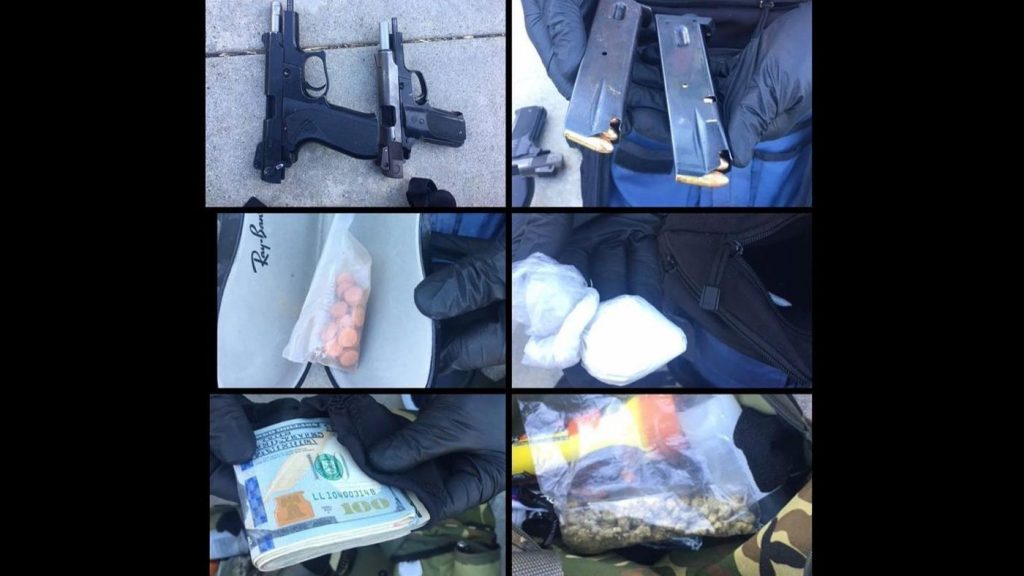 Disgraced adult performer Clover, a.k.a. Casey Daniel Purser, 31, pleaded not guilty to drug, weapons and other charges following his arrest Saturday, Sept. 29 in Costa Mesa.
Purser, 31, of Sherman Oaks, was arrested with guns, drugs and cash in his possession after holding off police for more than 13 hours in a Costa Mesa home Saturday, authorities said.
He was with a woman in her home in the 800 block of Brickyard Lane when officers responded to a report of suspicious circumstances at about 3:20 a.m., police said.
According to police, Clover had threatened to harm her before she ran downstairs and out the front door. Police said Clover chased her downstairs but stayed inside.
Police made several unsuccessful attempts to call Clover, and detectives watched the house until Purser stepped outside with a backpack at about 5 p.m. and was arrested, police said.
The backpack contained two loaded 9mm handguns, drugs including 12 grams of cocaine and 17 Adderall pills and $15,000 in cash, police said.
Photos posted on Instagram by the Costa Mesa Police Department show guns, drugs and cash that police say they found when they arrested Clover. He is suspected of selling narcotics,
Clover was booked on an outstanding Orange County bench warrant and on suspicion of making criminal threats, exhibiting a firearm, possession of a controlled substance with intent to sell, possession of a controlled substance while armed and resisting/delaying arrest, police said.
He pleaded not guilty Monday to three felony and two misdemeanor counts.
Clover will be back in Orange County Superior Court October 10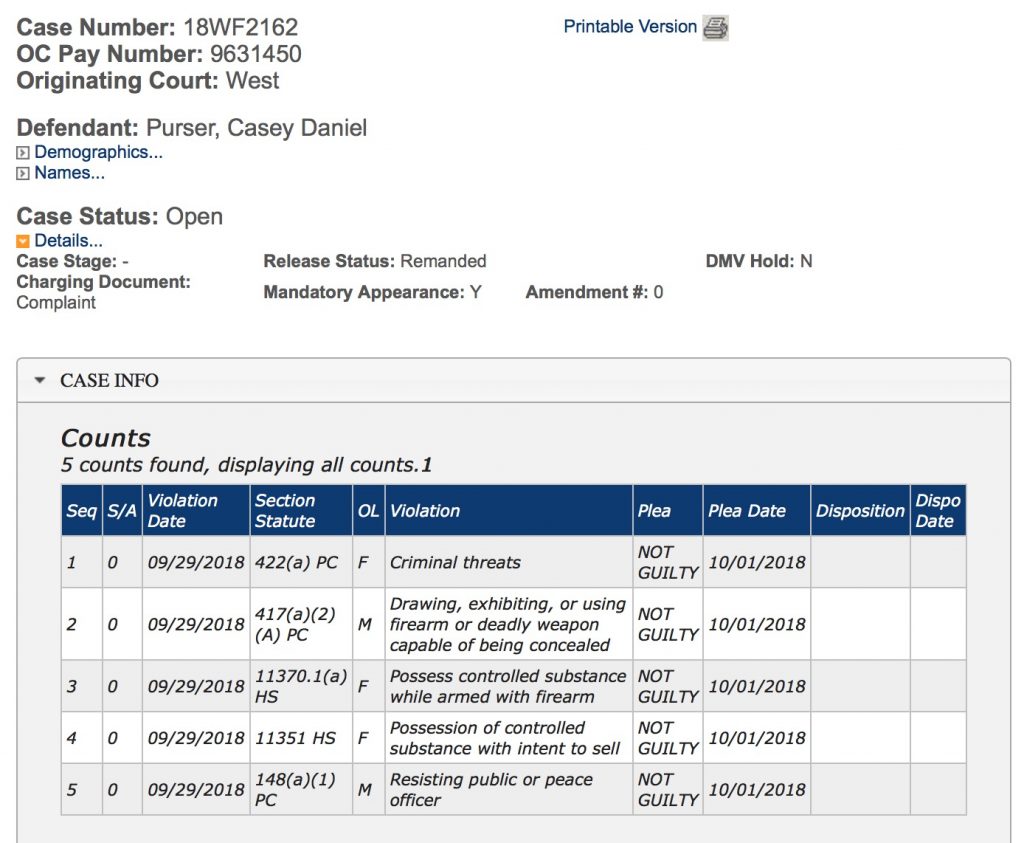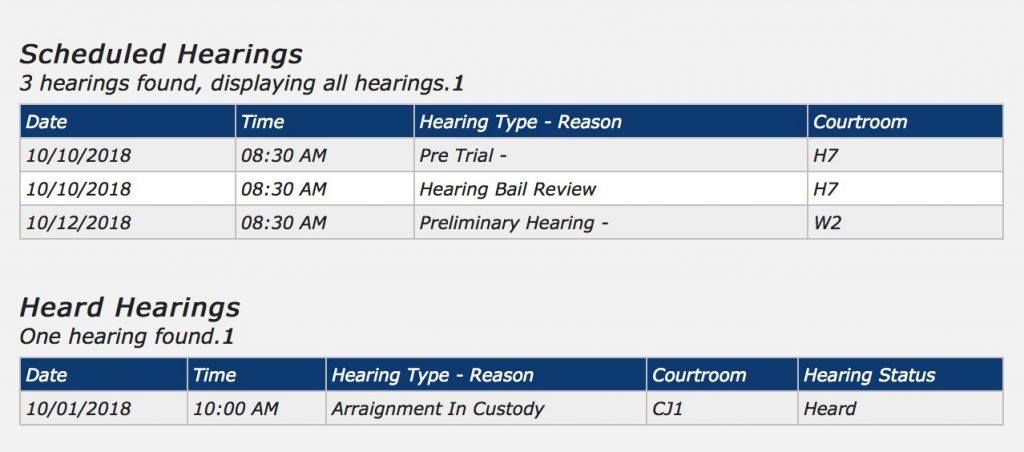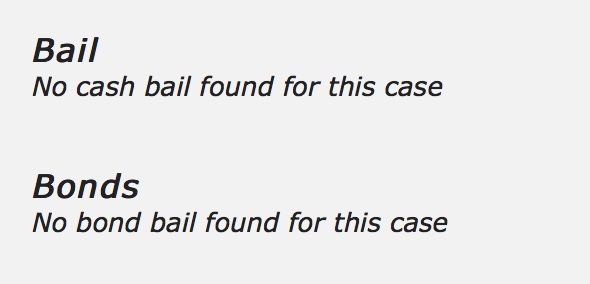 A history of violence
Clover has a very lengthy arrest record.
According to published reports, on October 1, 2007, shortly after being released from jail on a drug charge, Clover returned to his apartment to find his dog Toby had an accident on the carpet. Clover attempted to drown the dog in his bathtub.
Some neighbors heard the commotion and rescued the dog, with one of them performing mouth-to-mouth resuscitation. They then took the dog to a vet, running part of the way due to traffic. They were successful and Toby was ok.
TMZ and other media outlets picked up the story: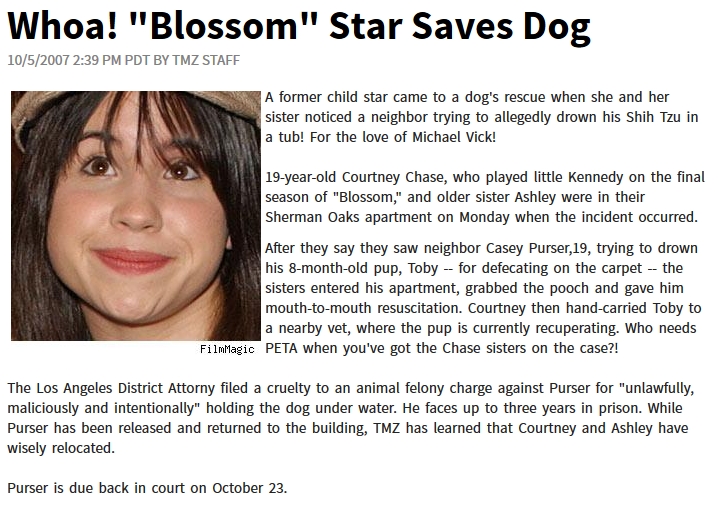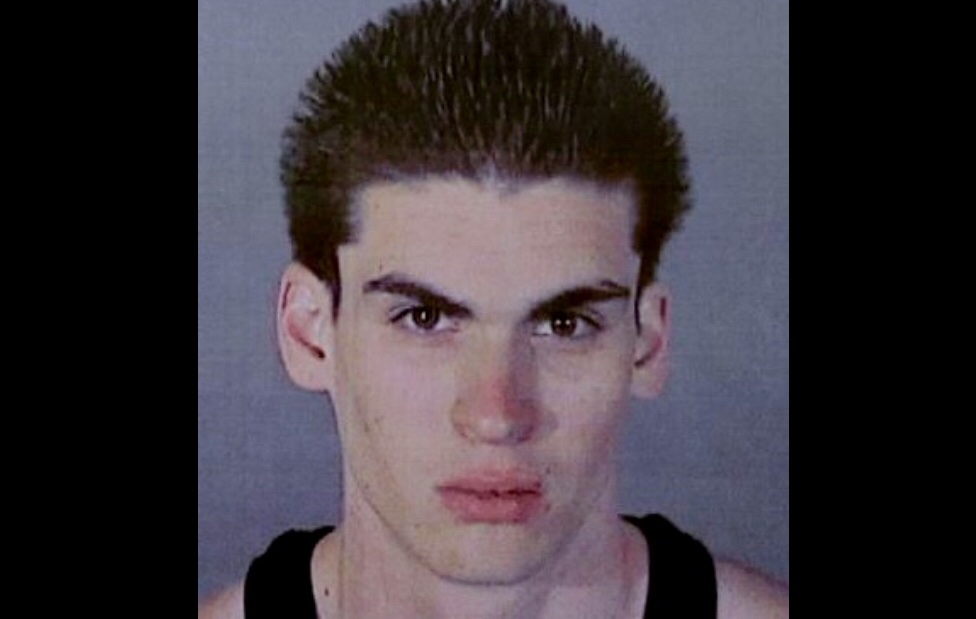 Clover pleaded no contest to one count of animal cruelty. He was sentenced to one year in county jail and five years of probation, which included the caveat that he could not be around, own, or possess any animal. He was released on April 30, 2009.
Clover entered the adult business in 2013, and quickly racked up an impressive number of movie credits and a reputation as a reliable performer.
However, he also built up a lengthy rap sheet in 2013-2014: including a DUI in which he allegedly blew twice the legal limit, as well as multiple charges of domestic violence against his then-girlfriend, well-known makeup artist Jenn Marie Jaen.
He was released from jail in Los Angeles on January 7, 2015 having been remanded into custody on Nov. 17 in a Van Nuys courtroom. Clover had been given the choice of either accepting a plea deal or standing trial on charges stemming from a May 2014 beating of Jaen. In addition to jail time, Clover was sentenced to 3 years probation, and one year of Domestic Violence classes.
Additionally, the Los Angeles County court ordered Clover to stay away from alcohol, and places where alcohol is sold, upon his release. According to Morgan Lee, Clover did not fulfill that condition.
Jaen later stated that Clover had also brutally attacked her in Las Vegas, in May 2014.
"He beat me up in a hotel," said Jaen. "He dragged me out of the bed by my feet. I hit my head hard on the bed frame and started crying. He started mocking me and said he'd give me a real reason to cry. [He] just started shoving me, hitting me, punching… I fell on the floor and he kicked my stomach, and before he left the room he poured a whole bottle of vodka on my face while I was on the floor crying. Then he threw the bottle at my head."
"I tried calling for help from the hotel phone. He threw the phone away from me so I didn't think it went through, but it did. It went through to the Front Desk. It just so happened that the head of hotel security was standing there, and [the] front desk handed her the phone. She heard everything, or at least enough to come up to the room with 2 other security guards — but Clover [had] bailed already."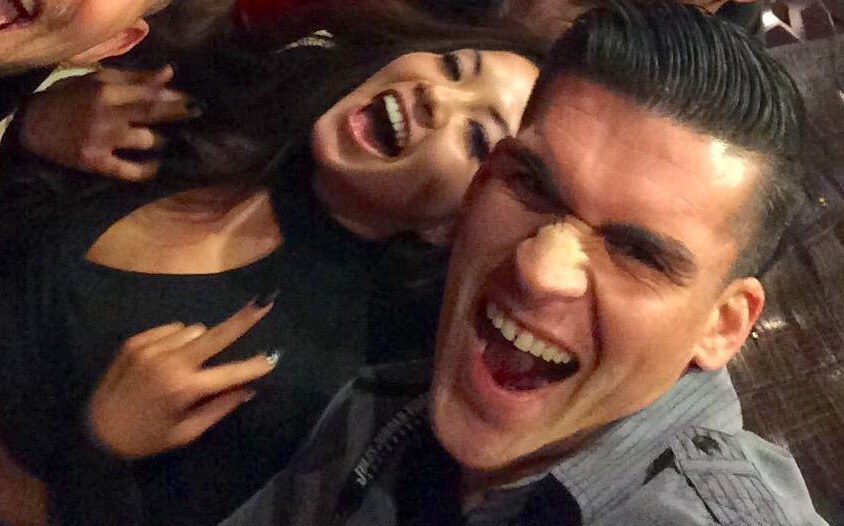 On January 24, 2015, during the AEE show in Las Vegas, Clover was arrested for beating up his new girlfriend, adult starlet Morgan Lee, and for felony possession of a controlled substance (cocaine). Clover was held on $8,000 bail, and released on Jan. 25.
Morgan Lee shared photos of her injuries online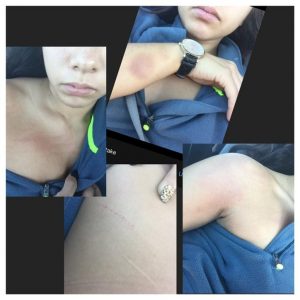 She also revealed that it was Clover who caused her injuries back in October 2014.
Clover's talent agent, ATMLA dropped him as a result of the Las Vegas attack on Morgan Lee.
On January 30, while in court for a restitution hearing related to the May 2014 domestic battery of Jaen, Clover was taken into custody and jailed for violating the terms of his probation. (Having criminal charges filed against him in Las Vegas constituted a violation of the terms of his probation.)
In June 2015, he pleaded no contest to a charge of Domestic Battery (1st) before Judge Melanie Andress-Tobiasson in Las Vegas. And in October he was found guilty of felony Battery with Substantial Bodily Harm, and sentenced to probation by District Court Judge Douglas E. Smith.
A restraining order was requested against him in February of this year in Orange County Superior Court pertaining to allegations of domestic violence.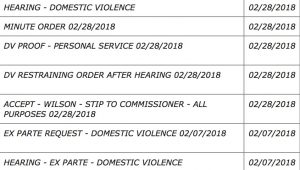 And in May of this year, Clover was again arrested in Orange County, for Brandishing / Exhibiting a Deadly Weapon. He faces four felony counts and three misdemeanor counts related to criminal threats, brandishing a weapon and being in possession of a controlled substance with intent to sell.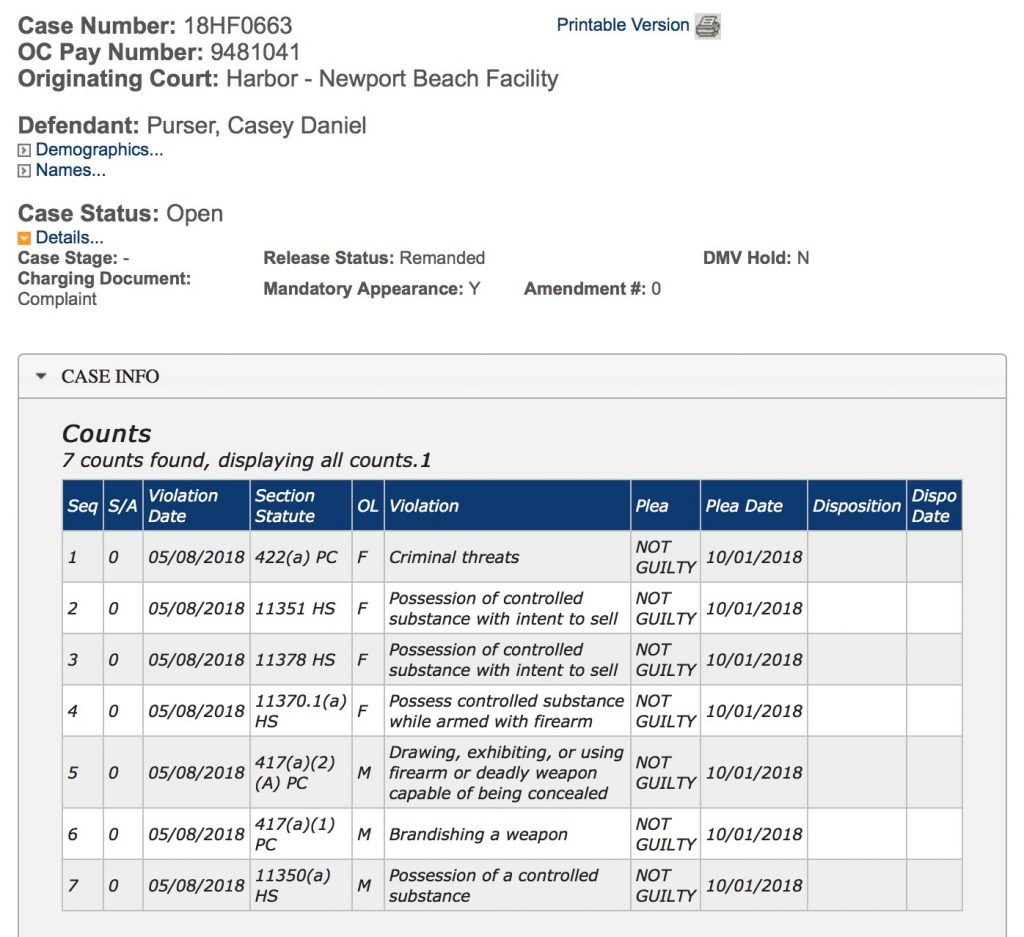 Recently, another female adult performer confirms to MikeSouth.com, Clover mistreated her dog by locking him in a dark bathroom with no food or water. The doggie is currently in an animal hospital.
What a piece of human garbage. I look forward to reporting on your long prison sentence, Clover.