Bullshit is an art that can only be perfected by constant repetition
I was taking it easy tonight, watching the ID channel when a story came on about a sick little girl named Gypsy Rose. Her mother claimed the poor girl was horribly ill and needed all kinds of medical treatment. She would fundraise to get her daughter a wheelchair and then she would fundraise to get her some sort of other medical treatment. This would go on for years. But it turns out, the little girl wasn't sick at all. It was all a big scam for the mom to get money and attention.
This story isn't unique though. Who here remembers a Digital Playground contract star named Raven Alexis? She went as far to shave her head to fake cancer for attention.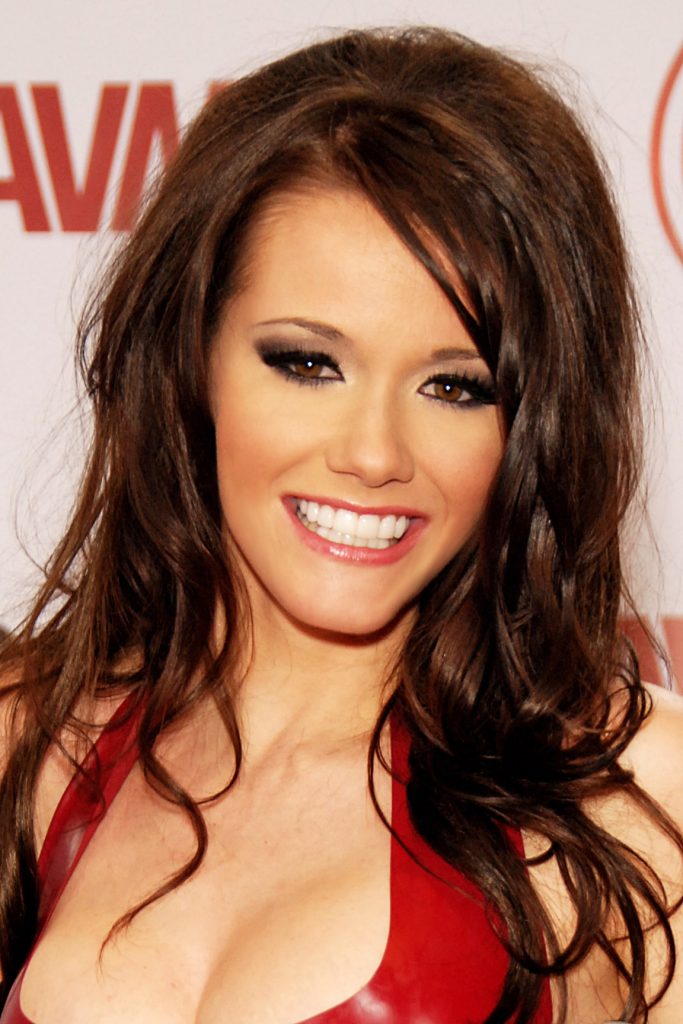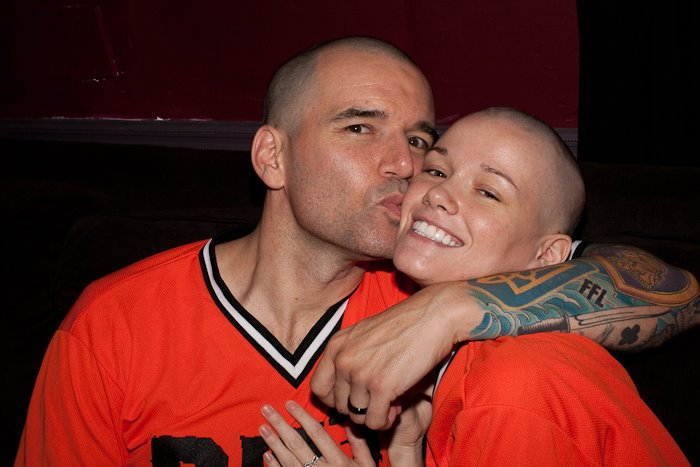 Then there was Trinity St. Clair, whose mother actually has an illness, but she pretended it was significantly worse than it was, to run a fake GoFundMe and get money from her fans to "help her mom", which according to some was actually just a way for her to allow John's to pay for her escorting services with a credit card.
In reality, her own doctor said that her condition hadn't changed since her last MRI that took place on October 7, 2015. "very similar in appearance to the most recent prior MRI of 10/7/2015." In other words, her condition hasn't deteriorated so badly that she suddenly needs urgent medical care that will cost her a lot of money.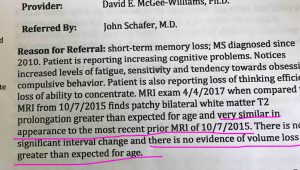 Nowhere in that document does it says anything about "severely impaired" or that there was very little room for hope. In fact, it clearly says she's had no change in her condition since October of 2015. Big shocker, Trinity St. Clair committed fraud, considering all the other things she has done.
But she's not the only one running a fake GoFundMe scam. Most recently it was none other than Randy Quintara from Society 15.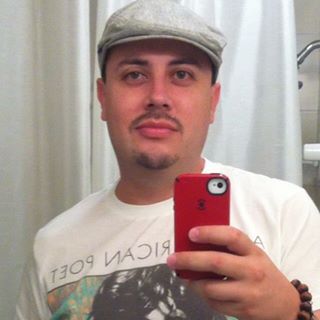 See it seems he got a DUI in Las Vegas and he had his friend porn star Nina Elle start a GoFundMe, of which they claimed that he was out celebrating his birthday and got in a wreck. "On the way home he was trying to avoid a car swerving into his lane and ended up in a terrible accident. He totaled his car and has internal bruising and a broken hand that will need surgery in the future. Any donation is appreciated to help with medical expenses, recovery costs and help with car insurance fees."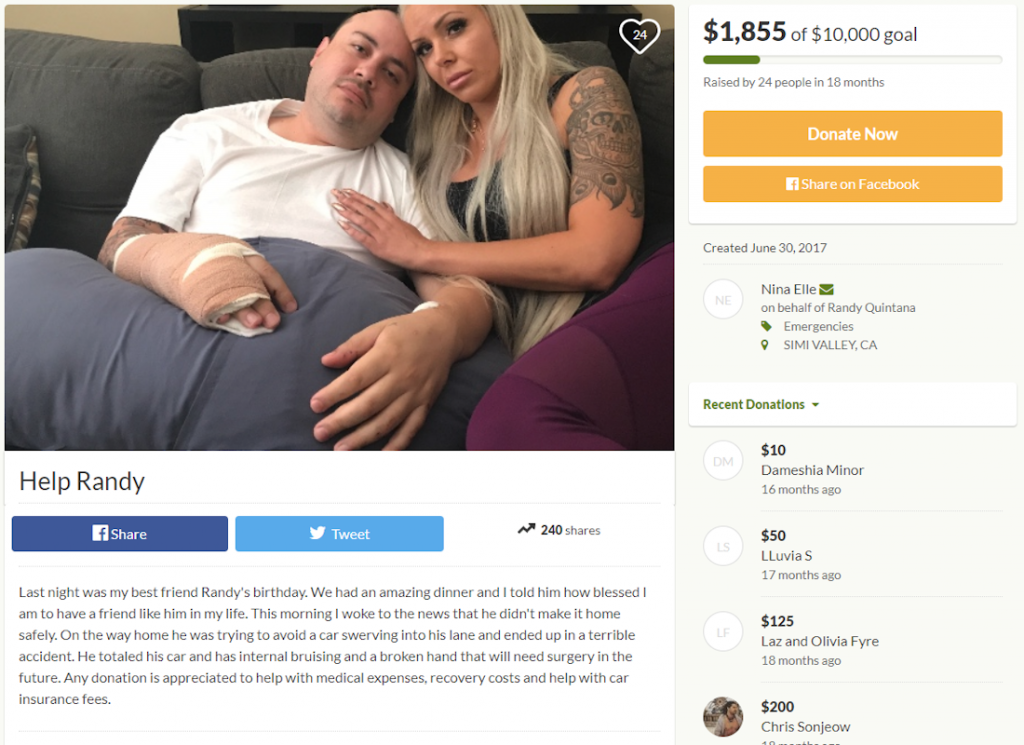 What they forgot to mention is that the money he really needed was for his DUI! Yep, Randy had his friend porn star Nina Elle create a GoFundMe to pay for his DUI! In fact they are still collecting money on the GoFundMe.
It looks like GoFundMe is getting hip to these bullshit porn scams though. They recently just terminated Dana DeArmond's GoFundMe campaign to get a butt implants.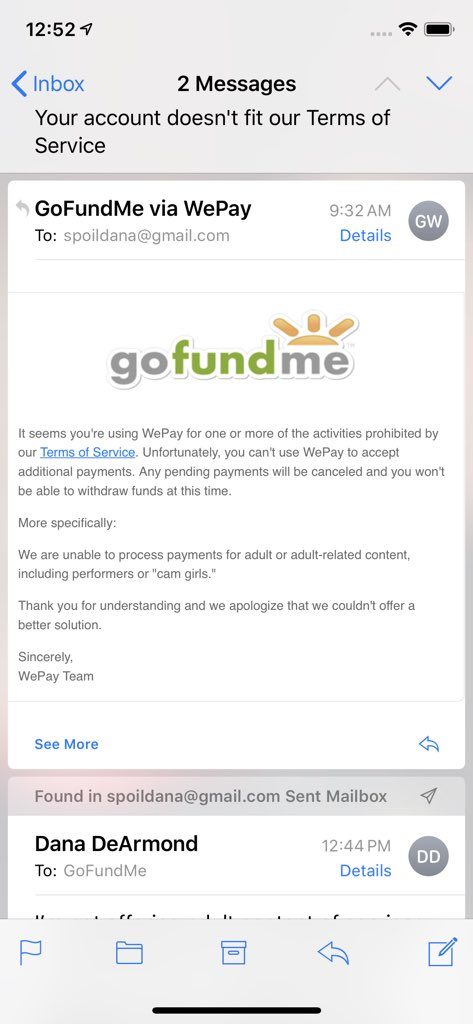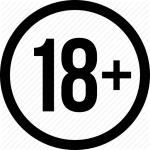 Bringing you all the insider information from the xxx industry.