A 2nd Female Performer Comes Forward About Being RAPED When Sent to a job by her Agent
As we reported a few weeks ago, a well known agent is sending girls on jobs where they are getting raped.
Now a second female performer has come forward with almost identical accusations against her agent, the very same agent as we previously reported on.
As this is an ongoing investigation we can't comment on names, nor would we want to expose the names of real victims of sexual crimes but we are happy to report we were able to work the president of the FSC, Eric Paul Leue to get this particular victim the counseling she has needed for awhile now.
Although the incident happened over a year ago, there is still enough information for her to file a report against her agent with California's labor commissioner's office. Rape is a big deal and the labor commissioner's office assures us that they are taking this very serious. Although we currently only have two confirmed reports, after speaking with a few people we understand this is something this agent has been doing for many, many years.
Rape is a very serious accusation, but since this is not the first time this agent has been accused of sending his talent on jobs where the girl was physically attacked, we hope these reports to the labor board will be taken seriously and the agent in question will be dealt with harshly and swiftly.
What we can also say is that the two parties who have come forward are not related to each other, nor do they seem to know of each other. Their incidents, although similar in nature took place at very different times although both performers report they were sent to the exact same job. Both performers reported the incident to the police and to their agent. Neither seemed to care.
A "private" is when a porn star is paid to fuck a guy (fan/collector) that is not part of a legitimate porn production from a "real" porn producer. It's illegal for agents to book these kinds of jobs.
If something like this has happened to you, you can contact us privately and we'll make sure you are put in contact with the lawyer and private investigator currently working on this case.
You do not have to publicly come forward. Like the other victims, you can remain anonymous while the legal team works on the case. You are a victim of a sexual crime. You are a victim. None of this is your fault and you do have rights. Also by coming forward, you might be able to stop this agent from sending others on the very same job and prevent someone else from getting brutally attacked.?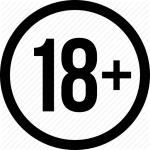 Bringing you all the insider information from the xxx industry.