Always the bridesmaid: attention-starved jessica drake gets on TV by backing Stormy Daniels
This is really quite sad. Poor jessica drake, whose decade-long rivalry with Stormy Daniels is well known, has resigned herself to the position of bridesmaid and second string cheerleader for the woman who overtook her in the race for celebrity ubiquity.
Waxen porn veteran drake was propped up before a TV camera Monday, and — before she could melt under the hot lights — whined her corroboration of the younger Daniels' tale of harassment by sinister forces working to protect then-reality TV star Donald Trump.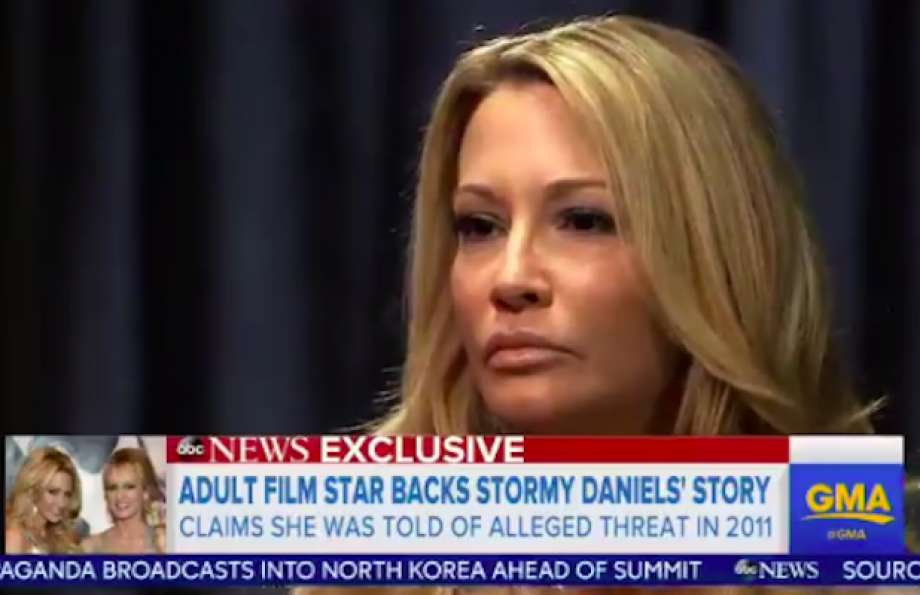 It was drake who, during the 2016 presidential campaign, was first to use a fleeting acquaintance with Trump to gain attention for herself,
In October of that year, drake came forward as the 11th woman to accuse then-candidate Donald Trump of inappropriate behavior.
But what else did drake do that week?
Note the dates on the following items: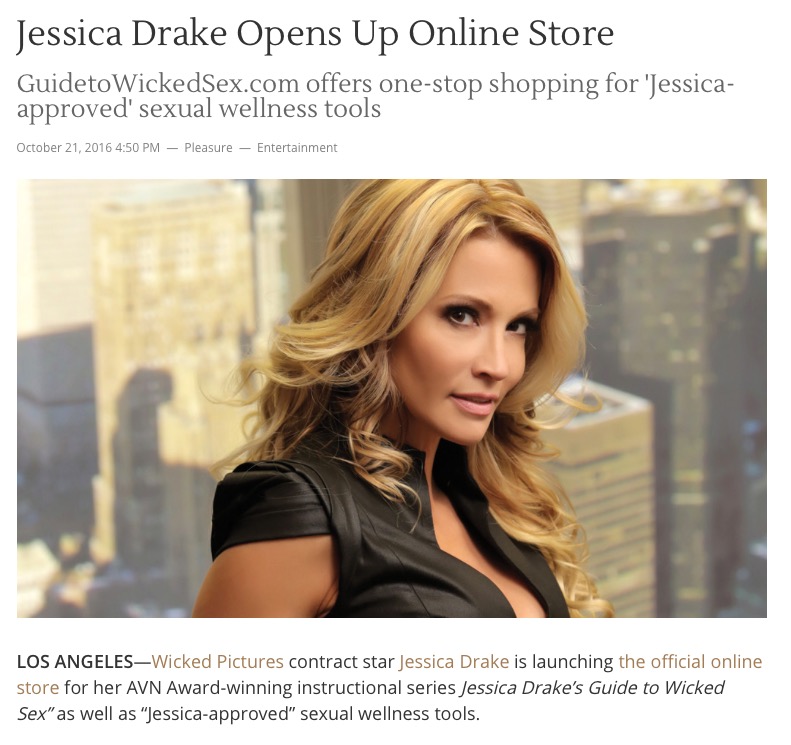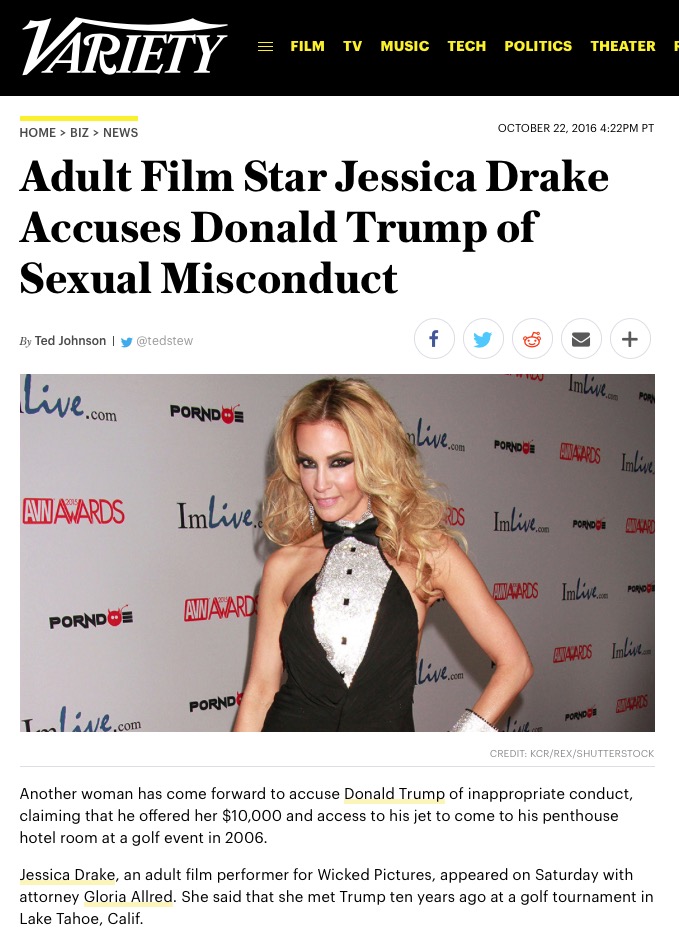 That's right: one day before she stood beside Gloria fucking Allred at a nationally-covered press conference concerning a presidential candidate, wearing a business ensemble and IQ boosting dark-rimmed glasses, drake's "online sexual wellness store" just happened to go live.
This was a classic marketing move, complete with photo-op.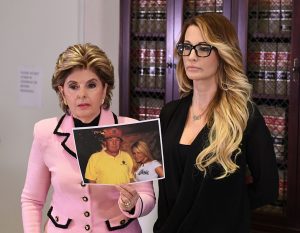 And, as we all now know, it failed spectacularly.
The Trump campaign issued a statement at the time calling the allegation "totally false and ridiculous." The campaign added: "Mr. Trump does not know this person, does not remember this person and would have no interest in ever knowing her."
Her fellow Wicked Pictures contract star Stormy Daniels went public after the election, long after drake, yet is now the world's most searched-for porn star.
For the bridesmaid, a different kind of #MeToo moment
Having lost the race, drake found herself with little option but to cheer from the sidelines and make the best of chasing the crumbs tossed in her general direction.
Daniels has claimed that a mysterious stranger approached her in a Las Vegas parking lot years ago to warn her off from telling the story of her alleged affair with Trump.
Monday, drake the bridesmaid finally managed to land another television interview, although — unlike Daniels —  not in prime time.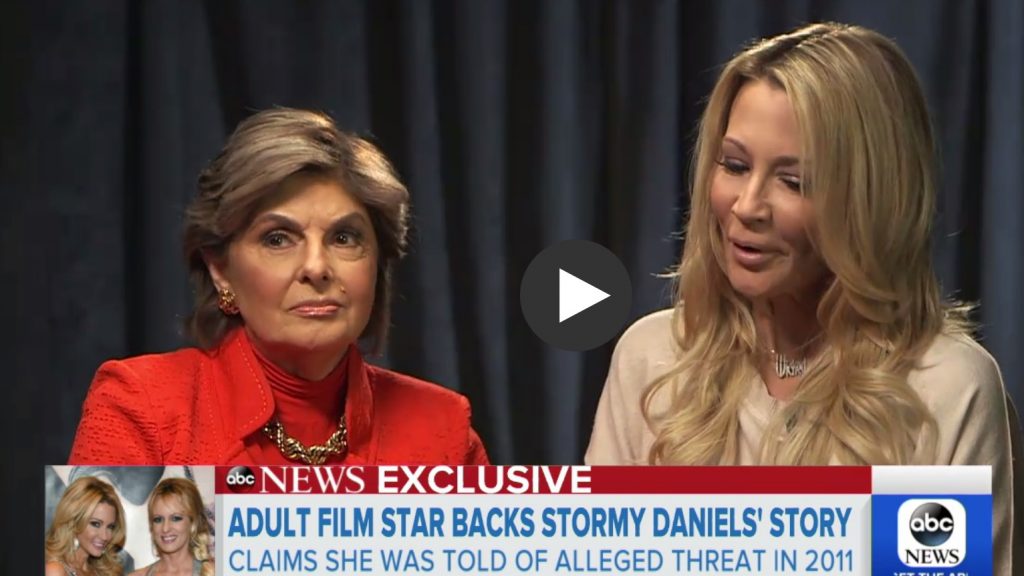 On ABC TV's Good Morning America program, drake (alongside Allred and resembling a pair of exhibits from Madame Tussaud's) said:
"She actually told me about the threat twice. So, the first time she told me about the threat was shortly after it happened. She relayed the experience to me. I said something like, 'I'm so sorry, I can't even imagine. What are you going to do?'"
Somewhere Daniels must have been watching stone-faced, mixing a martini with her finger, and restraining the urge to spit.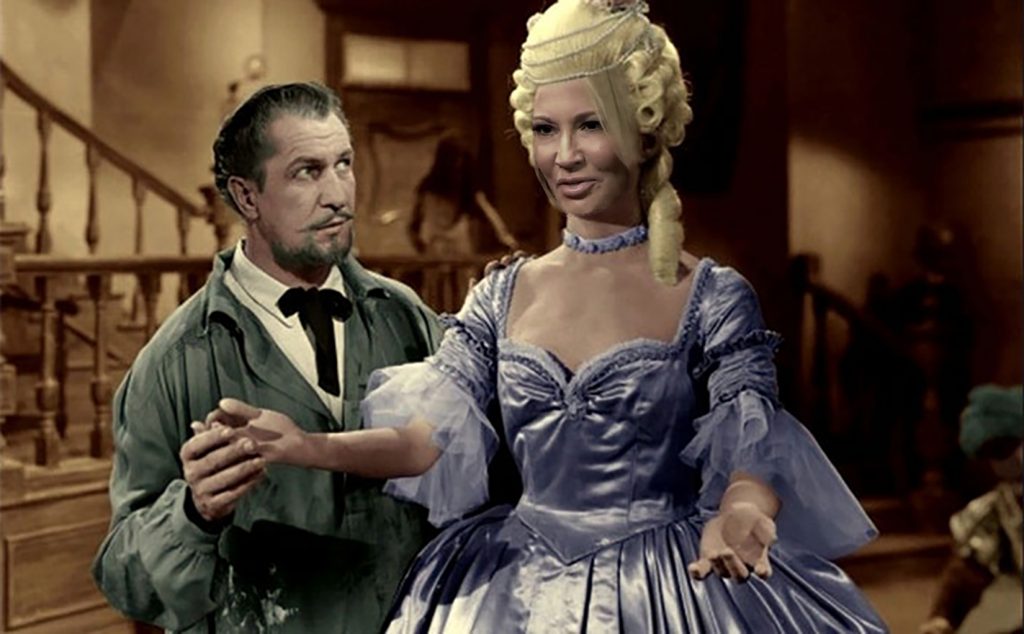 Two-fisted reporter. That's not my microphone, I'm just happy to see you.