Vice Industry Token Becomes Elite Sponsor of the Pornhub Awards
Vice Industry Token (VIT) will be the top sponsor of the upcoming Pornhub Awards and a premier supporter of this year's Pornhub Games.
Using data from the hundreds of billions of views the site receives over the course of a year, the 2018 Pornhub Awards Show will recognize the porn stars, studios, scenes and trends that attracted the most attention from porn fans. Winners will be revealed at an event that will be held in Los Angeles on September 6. The 2018 Pornhub Awards Show will also be live-streamed in 360-degree virtual reality—along with the ability to be experienced in the world's first Social VR virtual world, Red Light Center.
The winners in the Female, Male, Gay and Transgendered Performer of the Year categories will each win $7,500 in Vice Industry Tokens.
"Pornhub is proud to have Vice Industry Token as the top sponsor of the Pornhub Awards," said Corey Price, vice president of Pornhub.  "We are expecting the awards show to be our biggest event of the year and are excited to be able to offer great prizes such as VIT to the winners."
For the Pornhub Games, Vice Industry Token will be giving the top three performers some serious cryptocurrency bonuses too. The first-place winner will receive $10,000 worth of tokens, the second-place winner will bet $7,500 worth of tokens and the third-place winner will be awarded $5,000 in VIT.
"We are excited to be part of this prestigious adult industry contest and event," said Stuart Duncan, chief executive officer of Vice Industry Token, Inc. "As an elite sponsor, VIT has the opportunity to showcase our superior technology and cement the company's place as a formidable competitor in this space."
Vice Industry Token is part of a new movement called the "attention economy." The company's blockchain is unique in that users are paid in VIT to consume content and interact with it by liking, sharing and commenting.  Users will get paid in VIT to watch videos, and the tokens they earn can be used to watch premium content across VIT's network.  The tokens can also be used toward subscriptions to paid sites.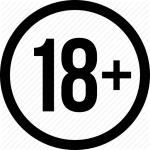 Bringing you all the insider information from the xxx industry.