The FBI paid Riley Reynolds of Hussie Models a little visit
I guess it's true what they say, you really can't fix stupid.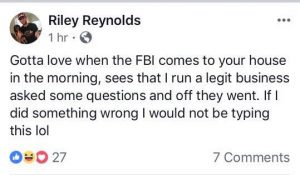 I remember years ago when Rob Black challenged the feds to come and arrest him. He had this huge ego and convinced he was Teflon. He found out the hard way, that wasn't the case and he spent some time in the big house. See that's the thing about the government, you don't challenge them. You don't go out of your way to piss them off. When they come knocking at your door you bow down, show some respect and some restraint.
Of course, Riley Reynolds isn't the bright bulb, and he proved that yesterday when the FBI paid him a visit. He actually went on Facebook and bragged about it. #facepalm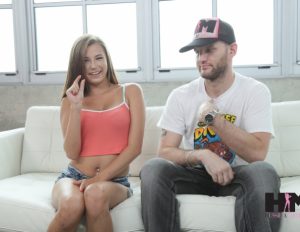 See the FBI isn't the same as the regular police. They don't drop by for random welfare checks. You can bet your sweet ass that if the FBI comes knocking at your door it's for a damn good reason and that you've been on their radar for some time.
Multiple sources have told us that Hussie Models and Riley Reynolds have been under investigation for some time for various crimes including human trafficking, rape, local code violations, and various violations of Florida labor laws.
At this point the question isn't if he's going to get popped, it's just a matter of time. It's anyone's guess but my money is on sooner rather than later.
Hello, my name is Kelli Roberts. I am a published author, AVN nominated producer, and webmaster who has worked in the adult industry since August of 1996. Be sure and check out Fame Registry!