Some prefer to escort than to take out student loans
I was going through one of my old hard drives and I found an article from back in 2011 while I was with Bluebird that dealt with the issue of escorting. Although it was written 7 years ago, in light of FOSTA/SESTA, I think it's more relevant today than ever.
With tuition fees set to soar, more and more university students are turning to the sex industry to pay their way.
TERRI* is a 22-year-old Theology student. When she started university in London she dreamt of a career in the church – to maybe run her own ministry, possibly working abroad with children of a poor, third-world nation. Her father, himself a retired clergyman, and her mother, a devout woman, had always taught her the ways of the church back home in south Wales, and she had thought to take this forward another generation. She had at one time even thought of becoming a nun. But life at university had changed all that.
Now she sits in a bar in Covent Garden, her dark wavy hair cascading down her back. She is wearing her little black number that shows off her long legs, with patent stiletto heels, sheer black stockings and suspenders to go with her tiny black lacy thong. Her lingerie is a designer label, Agent Provocateur, and cost several hundred pounds.
She feels, well, she feels sexy, horny even, as men in the bar eye her up and down waiting to see which bloke will claim the prize.
She's waiting for a stranger. A man who will take her to one of the poshest restaurants in the capital, where celebrities dine, and then on to a five-star hotel where she will have sex with him. For cash.
If it's just dinner and a chat he wants she will charge £150 an hour. But that is rarely the case.
If it's dinner and an hour in bed, she'll leave with £500. If she stays the night, it will be £2,000 plus money for her fare home or, as sometimes happens, a ride in a chauffeur-driven car.
She can't really afford to stay all night as she has a lecture in the morning. She is in her final year and important examinations are upon her.
But then she also can't afford to leave her client at "half cock" – she always smiles at that phrase.
The money is good. Too good, and it will wipe out memories of her overdraft once and for all.
"I couldn't work enough hours in an ordinary job while studying and be able to earn enough to pay for my education," Terri explains. "As well as the fees, there are living expenses and my parents are not rich. I was lucky to be able to come to Uni' at all.
"Doing escort work means I work when it suits me, and it makes me far more in a short space of time than any casual job I could get. It has paid all my fees, paid off my overdraft and, at this rate, I will be able to graduate and buy a little car and a nice flat of my own. I only wish I'd started in my first year at college, rather than in the last year of my course.
"In a good wee,k I can earn £6,000 – sometimes more. If I'm busy with my studies, I will maybe earn just £1000 that week. And I pick and choose who I sleep with. If I don't like the look of a client or feel threatened, I won't go with him. I make up an excuse and walk away."
Terri is attractive. Very attractive. Naturally pretty, demure, well groomed, articulate, clever and witty. She has a seductive smile and a slight Welsh lilt to her accent.
She admits her chances of a career in the church have vanished. The closest she'll get to wearing a nun's habit now is if it's during some rampant role play where she ends up sucking off the "vicar" who is paying for her!
She's not your typical sex worker. She's not a victim – forced to have sex by a predatory pimp. She is not hooked on drugs or drink.
But she is hooked on the money. In the blink of a term at college, she went from worrying how to pay the rent and how to feed herself while living off baked beans on toast, to worrying what designer handbag and shoes to treat herself to.
A life, a career, as a well-educated, high-class hooker beckons.
"Yes, I've thought about it," she admits. "I would do it full time for five years and then retire with enough to live on for the rest of my life comfortably. And then I could settle down with a man I love and have a family. "The money is like a drug. To go from scraping to pay the bills to a safe situation where you can afford anything, simply by laying on my back and fucking a good looking guy, it's addictive.
"Sometimes I really get into it and I'll do the whole role-play, bondage thing. I like to satisfy my clients.
I like to sit on their faces and come out loud! Wel,l they've paid for it so I want to make sure they enjoy it – and half of their enjoyment is knowing I've enjoyed a right royal shag too."
Fifteen years ago university fees stood at around £1,000 a year. Since then they've soared to around £3,000 a year and next year most universities are threatening to put up their annual fees to £9,000.
It will leave students facing an average debt of around £30,000 by the time they start looking to put their degrees to good use in the jobs market.
Terri predicts many more girls like her will turn to being escorts as a way of paying their way through their studies and avoiding monumental debts – bills that could stay with them for decades.
"I sort of fell into being an escort," she explains unashamedly. "A friend of mine had started doing it and suddenly she was loaded. She was coming home with fantastic presents from grateful rich punters – her 'sugar daddies' as she calls them – and telling tales of memorable nights eating lovely food and sleeping in divine hotel suites.
"One day she accidentally double booked two clients and asked if I would help her out by entertaining one of her sugar daddies – a wealthy businessman. I was broke and didn't have enough money in my purse to pay for a coffee, let alone that month's rent. So I thought 'why not?'– the rest is history.
"That night I fucked this bloke's brains out and he couldn't wait to see me again. He was nice looking, had a fit body and a tasty cock. And the money was good too. There was no way I was going to make it a one-off performance. I had too much fun spending the money," adds Terri candidly. She throws her head back and laughs wickedly.
A study carried out by Keele University claimed more than 30 percent of escorts held degrees, while 38 percent admitted they worked as escorts to pay for their education.
Increased tuition fees mean those statistics are likely to rise while the
true-life story of Belle de Jour – which prompted hit TV show Secret Diary of
a Call Girl, played on TV by Billie Piper – is likely to become more prevalent at colleges up and down the country.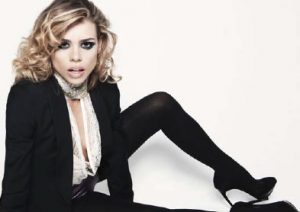 Belle de Jour (Beauty of the Day) was the pseudonym of blogger Dr. Brooke Magnanti who funded her science doctorate at an English university by working as a call girl.
Her web blog first appeared in October 2003 in the Guardian and was a massive hit. The identity of the educated hooker remained a well-guarded secret for years. It wasn't until November 2009, when Dr. Magnanti was a 34-year-old mum, that her true identity was revealed. At the time she was doing research at Bristol University.
Gemma*, 23, quickly realized she could make some serious money by offering her dinner dates  "extras".
"There is a big difference to having a few drinks and a cozy chat, and banging a bloke until he's bandy," says the stunning blonde, who is in her last year of a mathematics degree. "There's about £400 difference to be exact.
"Anyway, I always was a bit easy and loved to get fucked by different blokes on one night stands – so why not earn some money at the same time?
"It's sex. I love sex. I love good sex. I like large cocks and I like sucking cock until the bloke shoots in my mouth or over my face and tits. It's bloody heaven. And then for him to empty his wallet into my handbag after he's emptied his load into my pussy is a real thrill. "Yeah, I like the fucking and I like the power," says Gemma with a cheeky smile. "And I'll go home to Northumberland and be able to tell my folks they don't need to bail me out…ever again!"
Gemma admits she can't recall how many punters she's had, but it runs into
the hundreds during her three years at a university in the south of England.
"I nearly didn't come to university at all as my family didn't really have much spare money to send me," she explains. "In the end, I told them I'd only go if they let me pay my way. My Dad was threatening to sell off the family silver, or something ridiculous like that to fund me. I'm their pride and joy as the first member of the family ever to go to uni'.
"I'd only been here a term when it was obvious that I was going to be broke. They expect us to live off a pittance."
Gemma said the idea for becoming an escort came during a one-night stand.
"This guy was in bed with me and after we'd fucked each other senseless he said: 'That was so good anyone would think you did it professionally'. It was supposed to be a compliment.
"But it started me thinking that maybe I could make money from my desire to shag lots of blokes and never see them again. I don't do relationships."
She adds: "I got in touch with a local escort agency and started doing it one or two nights a week. I quickly learned that by offering 'extras' I could earn lots more money. Anyway just eating and talking is boring. I like to fuck and suck – and that's where the big money is made.
"I then decided to go solo and now I can work when it suits me. I'm my own boss."
Gemma adds: "I have two or three regular clients who are filthy rich. One of them even offered to keep me in my own flat, paying for absolutely everything if he was my only client. I refused because I like variety. Anyway, I didn't like the thought of being a kept woman.
"I do most things – even threesomes with another girl. But I don't do pain. All that
S&M stuff isn't for me. I like oral sex, giving and receiving, and I like fucking – especially doggy-style.
"And I'm partial to having another woman lick me while the bloke watches. But of course, he's paying heavy money for that privilege!" she laughs out loud.
Gemma pulls a wad of £50 notes out of her purse and puts it to her face as if to smell the cash.
"I don't know what I'm going to do when I graduate – not a clue. I may take a year or so off or help Daddy with his little business. I will just tell my folks I won the money playing poker or on a horse – they know I'm a bit of a wild child. How else do I explain a huge bank balance from earning close to £120,000 a year?
"I'm in no rush to commit to anything now that I have money in the bank. And while being an escort wouldn't be a career choice, I know I've always got it to fall back on if the money starts to run out.
"Oh, who am I kidding?! The phone will ring, it will be one of my regulars desperate to ball me for ten grand or something silly, and the next thing I know I'll be in a luxury hotel with him fucking my mouth."
Tina*, 21, is studying an archaeology degree in Scotland and midway through her studies.  But half her working week is spent in Edinburgh as an escort. She says she has casual work where she meets up with rich tourists – mainly Americans. And she has her regulars, most of whom are in the legal profession.
"Ironic isn't it?" she giggles, her silky brunette hair falling over her pretty face. "Half of my clients are people who spend their days dealing with the law, and by night they are paying to screw me."
Tina is 5'8", slim, with immaculate make-up and clothes, sips her latte coffee and explains that the cost of university drove her to become an escort.
"Things aren't quite as tough here in Scotland as they are in the south. We are sort of subsidized. But I was still mounting up huge debts and that's when I decided I had to start working to help pay my way."
Tina got a job as a lap dancer at a little club in the Scottish capital.
"It was so easy," she says with a smile that shows off her gorgeous, straight white teeth, as she licks her tongue provocatively around her red lipstick.
"I came for an audition. I didn't really know what I was doing. I just wiggled my bum and pouted a lot. They liked me and the next night I was working. I had to rush out and buy some saucy undies from Ann Summers." She giggles again as she explains the move from lap dancing to becoming a hooker: "One night I was dancing for this bloke for £20 and a glass of champagne. He was nice looking. An educated Englishman who works here regularly in the legal profession but lives in London. He was really turned on and I could see his cock growing in his trousers. But there is a strict 'no touching' rule.
"I was ending my routine where I bend over and stick my arse in his face, pull my knickers to one side and let him have a really close up look of my shaven pussy and my arse.
"He suddenly leaned forward and waved a £50 note in my face and said: 'You can have ten of these if you'll come back to my hotel and fuck me'. Well, what was I to do?"
Tina uncrosses and crosses her long legs, her skirt rides up a little showing her slim, tanned thighs and a glimpse of her white cotton panties. She pulls her clothing down and blushes.
"I pushed my arse in his face and he started to lick my pussy and gently finger me. I
was really wet and the thought of all that money turned me on. I span around, got on my knees and wrestled his cock out of his trousers. I pulled it into my mouth and sucked him for a few seconds. Then I stood up and said: 'If you make it a grand, you have a deal.' "I finished my shift and we went to one of Edinburgh's poshest hotels where we drank more Bollinger champagne and fucked all night. The next morning he fucked me in the shower. As I was leaving he handed me an envelope with £3,000 in it and a list of names. These, he said, were friends of his who regularly visited Scotland and said I could trust them if they wanted my services. I gave him my phone number and I've not looked back since.
"I quit lap dancing and now I'm a self-employed escort who earns the equivalent of £100k a year while studying to be the next Indiana Jones!"
Tina admits she does worry about her secret getting out.
"My mum would die if she knew that I slept with men for money. She would never get over the shame of it. So I'm very careful about where I go and who I see. I tend to stick to my regulars, who are mainly lawyers."
So has she ever donned one of her lawyer clients' wigs and black robes, like Billie Piper did in an episode of her TV series when she serviced a lawyer?
"Oh no, nothing like that," Tina laughs. "But I do dress up and wear sexy underwear. In fact, I will do most things in the bedroom if the money is right.
"I've done several threesomes with two blokes, as I like a spit-roast. There's nothing quite as erotic as having a cock in both ends at the same time!
"And I have two lawyer guys who regularly like to team up to shag me. Their party piece is shagging me in the mouth and in my pussy at the same time, and then changing ends. They see how many times they can change ends before shooting their loads over my face and arse.
"They have to pay extra for that – at least a grand extra each. Oh, and they also have to ick the spunk off me after they've spilled their loads, which I really like them doing. Gosh, talking about this is making me really horny."
Tina discreetly reaches up her dress and adjusts her panties before continuing.
"Oops, sorry about that. I got a bit carried away there. Where was I? Oh yes, I earn enough to keep a healthy bank balance, pay all my tuition fees and for field trips abroad, and I have a nice wardrobe of clothes, a car and a little flat here in Edinburgh as well as my digs near Uni. But I keep my university life and escort work completely separate. It's like I have a split personality.
"I'm determined I will become a top archaeologist and give up being an escort once my studies finish and I graduate," she adds. "But I do like sex and turning blokes on. And the money is really, really good. And when I think of being fucked hard and then someone putting a thousand quid in my handbag, it makes me wet in my knickers. So who knows what I'll do when I graduate…" Tina's phone rings and after a very short conversation she stands up to leave.
"I'm sorry, I have to go and meet someone now. Give me a call if you've ever got a spare £500 to spend. I'd like to suck your cock, sit on your face and have you fuck me. But I'm a poor student and I can't afford to do any freebies…"
This article originally appeared in the now defunct, October 2011 issue of Bluebirds magazine.
Hello, my name is Kelli Roberts. I am a published author, AVN nominated producer, and webmaster who has worked in the adult industry since August of 1996.