So you want to start your own webcam site? Let's talk about that….
Porn is nothing new, it's been around for a long time and will be around for many years to come. Sure it may not be the same as it was before but it's still the same. In the 80s it was all about the VHS videotape, then in the 1990s, it was about the DVD. Today it's about webcams and the interactivity you can get with a webcam performer.
Heck, they even had porn during ancient times. Roman emperors such as Caligula and Tiberius loved their erotica literature and live sex shows. Sure today we may record it and share it with the masses but they didn't exactly have recording devices back then so they would put on a sex show live, for the emperor and his friends.
There is also a lot of erotic art and literature throughout the ancient world history. This brings me to one indisputable conclusion –Civilizations disappeared, people abandoned their kingdoms and cities ceased to exist, but man has always loved porn.
The porn industry is big business. Many people estimate it's value in the billions. Adult web entrepreneurs are exploring and exploiting the huge potential of this industry. A few webmasters have set sights on building adult tube sites and adult membership sites.  And a good number of empowered and experienced webcam girls are interested in starting their own webcam site.
The good news is, you no longer have to be a programmer to start your own webcam site. They can build a webcam site by just licensing the right script. Let's look at the key features that the best adult CMS should possess.
Technology
There's a lot of live video streaming and hence, superior adaptive bitrate technology is required. To communicate streaming data between the various browsers, WebRTC should be used in conjunction with TURN server. For those that don't know, a TURN server stands for Traversal Using Relays around NAT  which is a protocol that assists in the traversal of network address translators or firewalls for multimedia applications. It may be used with the Transmission Control Protocol and User Datagram Protocol.
Mobile Compatibility
You can create the best website in the world but if people can't reach it, what's the point? Surfers today love smartphones and that means webcam sites should be accessible on smartphones. Again, cutting-edge technology is required to facilitate live webcam streaming on all smartphones. Starting in about 2016, more people surfed the web using a mobile device than with a desktop. Specifically, in the adult industry, experts say that as much as 73% (in 2016) and 86% (in 2017) of users connect via a mobile device.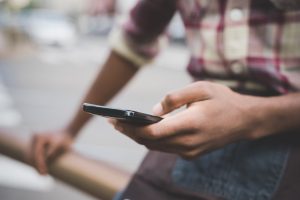 Scalability
Your new webcam website also needs to be scalable. While some days you may only have a few hundred visitors (at least at the very start), what if one day one of your girls goes viral and all of the sudden your website is hit with millions of visitors? Your webcam site should be able to accommodate the growing demand. If the site crashes, significant revenue is lost.
And yes, site performance is another important factor worth considering. Poor site performance can lead to dissatisfaction among cam lovers. This impacts SEO ranking.
A good adult CMS will prevent site crashes and equips your site with sufficient capacity to manage the internet traffic.
Multiple Payment Gateways
One of the most popular names in online payment processing industry is PayPal. Unfortunately, PayPal doesn't entertain adult dealings. There are many alternatives though. It's fine to facilitate transactions through CCBill, Epoch, E-pay etc. Webcam CMS usually come with at least one payment gateway.
Not so long ago, audiences used to distance themselves from credit card processors on adult cam sites. This can be attributed to privacy and breach of credit card data. However, audiences initiate payments through MasterCard, VISA, American Express, etc., on trustworthy sites that have multiple layers of security and encryption.
In conclusion, it's a good idea to have credit card processors in your adult webcam site.
Web Design
There are three things that audiences hate about webcam sites in general:
Resizing
Panning
Scrolling
Your webcam site should address the aforementioned pain points. Audiences appreciate optimal live video experience. Navigation should be smooth. If there's a word that summarizes optimal viewing experience, then it's undoubtedly 'responsive'.
Responsive web design lets your website adapt to different screen resolutions and sizes. This brings me to the question – How do you make a webcam site responsive? It's simple. You just have to intelligently use grids, layouts, images and CSS media queries.
Don't worry – A good adult webcam script lets you automatically set up responsive webcam sites.
Pricing
The real ignition for any webcam performer is money. Webcam sites give their models enough leverage and discretion to set their own pay per minute charges.
However, quite a few models abuse this privilege and set either exorbitantly high rates or disproportionately low rates. Very high pay per minute charges can deter audiences from visiting the site again. Very low rates of a few webcam models can eat into the earnings of other webcam models.
This is where site owner pricing comes into the picture. A good adult CMS should support two types of pricing:
Performer pricing
Site owner pricing
Private Messaging
It's important for users and models to discuss payment rates with each other. Webcam models usually offer discounts to clients if they are booking them for more than 2 hours. Private messaging feature serves as an enabler for negotiations and discussions.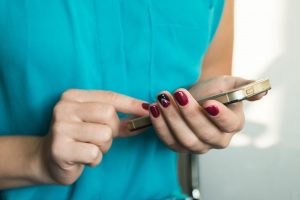 Geo-block Users
Many webcam models do not share their webcam routine with family and friends. They do it discretely. Let's say a model is from a conservative state such as Alabama or Nebraska, her immediate family and friends may not approve of her webcam routine. To obviate turmoil, conflicts, and discomfiture, she may want to block users from her state.
Adult cam script has enough features that let models, geo-block users.
Ban / Kick Out Users
For all intents and purposes, users who do not adhere to your webcam sites should be banned or kicked out from webcam shows. A good adult cam script will let webcam models and administrators do the needful.
Dashboards
A webcam site should have 4 dashboards:
User Dashboard
Model Dashboard
Studio Dashboard
Admin Dashboard
User dashboard throws an insight into aspects such as a number of tokens purchased, favorite models, access to premium content offerings, tips, etc.
Model dashboard lets models block users, set their profile either as public or private, set their charges per minute, analyze their earnings, etc.
Is studio dashboard required? Of course, yes. It's a common practice for webcam sites to have tie-ups with studios to hire models. A studio dashboard lets its owners create a profile for models and view advanced earnings reports.
Admin dashboard lets site administrator(s) view and manages models, studios, transaction and commission history, payments history, etc.
Live Chat Features
It's pretty much straightforward that popular webcam sites have 3 types of chats:
Free chat
Group chat
Private chat
Your webcam site should have the afore-stated chat features.
Sex Toys Integration
Let's not discount an emerging trend. Users nowadays compare OhMiBod vs Lovense before buying these sex toys.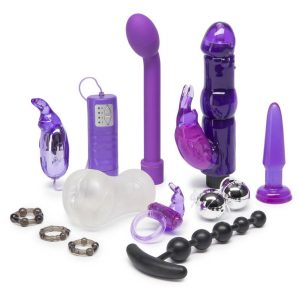 Tip based vibrators can make models and users go insanely crazy. It's recommended to have this feature.
Here's a checklist that helps you decide on the best adult cam script:
Technology
Mobile compatibility
Scalability
Multiple payment gateways
Responsive web design
Pricing
Private messaging
Geo-block users
Ban / Kick out users
Dashboards
Live chat features
Sex toys integration
I personally recommend xCams software. xCams is affordable and contains all the features required to start and smoothly run an adult webcam business.
Do you have anything to add to the list of features? Do you have any doubts or queries? Shoot them in the comments. I shall reply in a day or two. Cheers!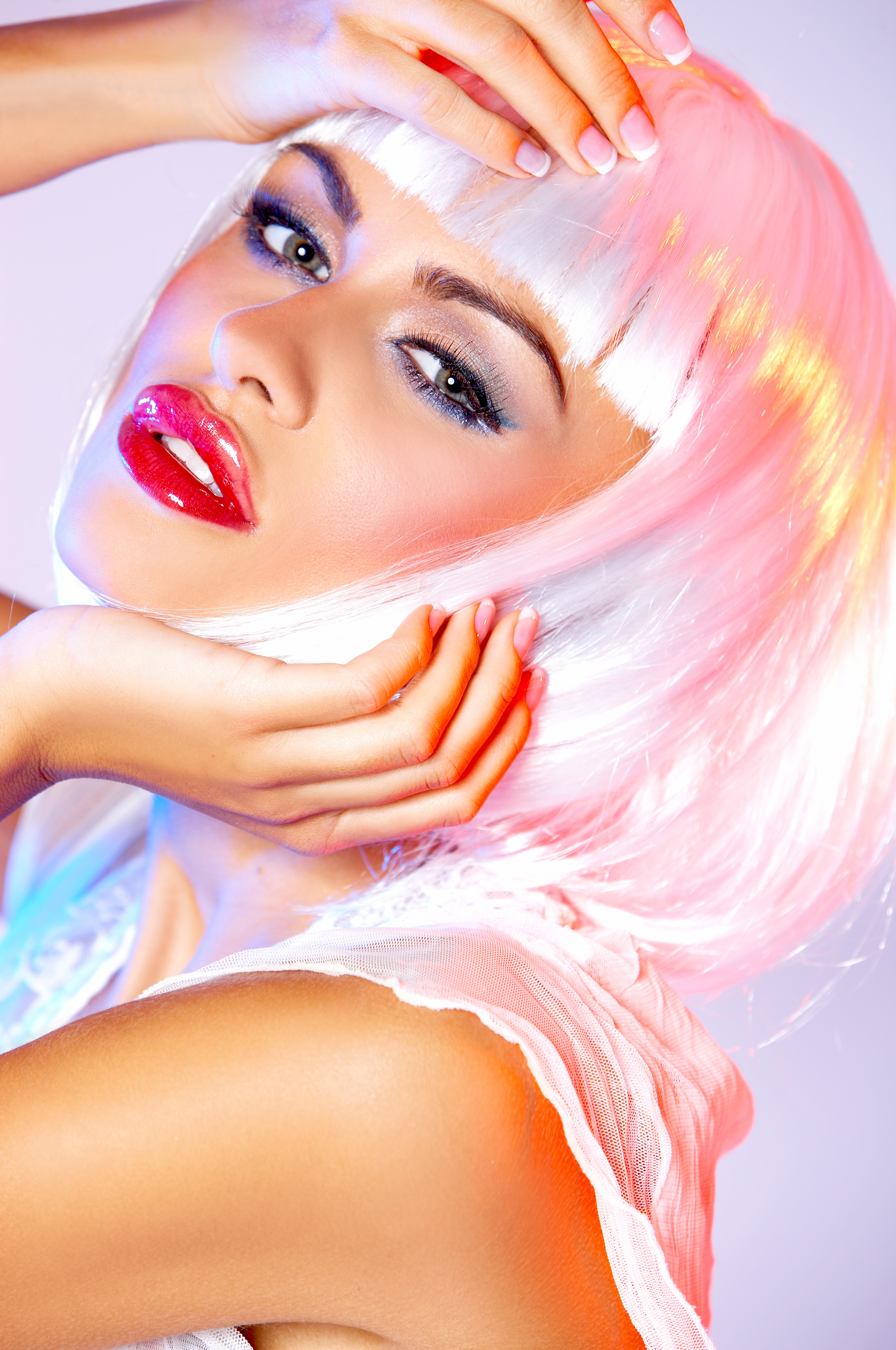 If freedom of speech is taken away, then dumb and silent we may be led, like sheep to the slaughter.