'Pornhub Nation' Art Installation Opens July in Los Angeles
Pornhub announced the opening of the adult super-brand's first interactive art installation  next month in Los Angeles. 'Pornhub Nation,' designed by artists Maggie West and Ryder Ripps, will exhibit a depiction of Pornhub's model futuristic society in a seven-room experience.
Once open, visitors to 'Pornhub Nation; will travel from one room to another witnessing spoofed exhibits featuring various government branches and bureaucratic organizations.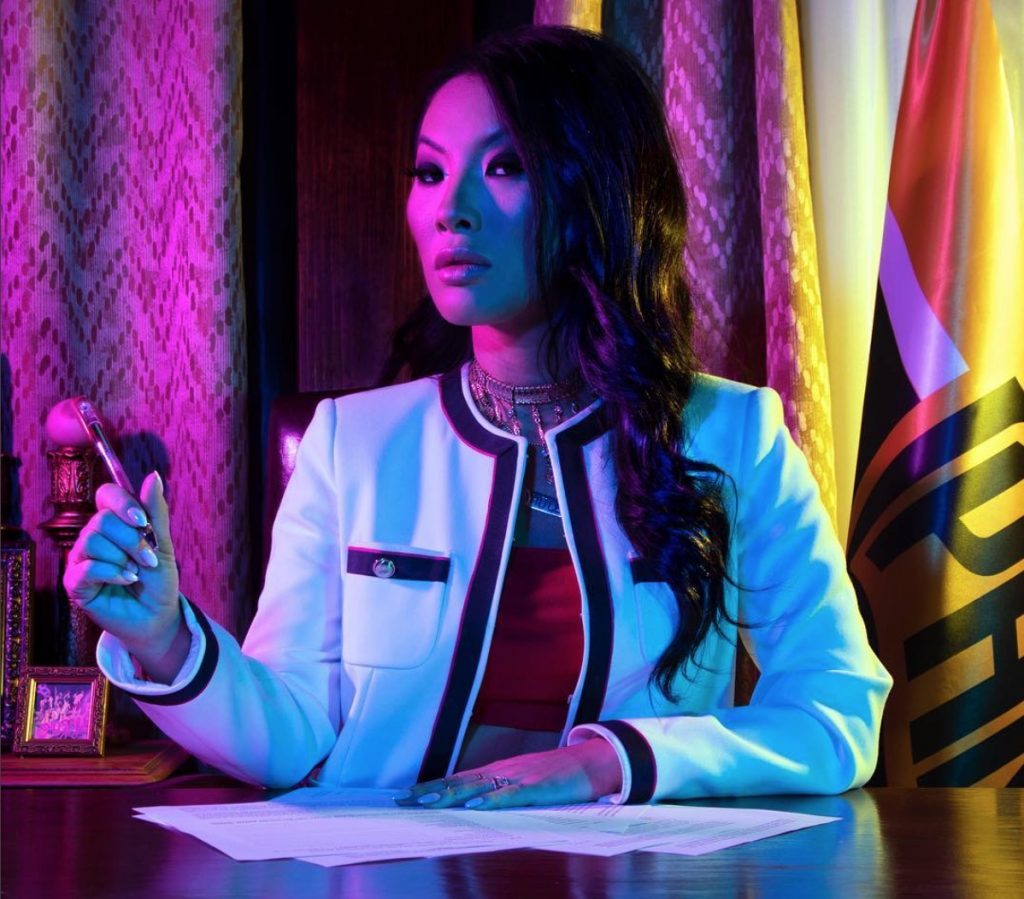 The tour begins at the National Gallery, which will feature a collage of marquee lights and neon signs, as well as portraits of Pornhub Nation Presidents Asa Akira, Riley Reid, Abella Danger and Joanna Angel.
Then visitors can check out the National Sexurity ASSociation (NSA), a fully mirrored room featuring eight security cameras with feeds from other exhibits, providing visitors with a preview of what's ahead.
Visitors then tour the Domination Masochistic Vroomvroom (DMV), a cross between a BDSM dungeon and a government office, and later mosey on to the National Silicon Reserve (NSR), featuring a ball pit.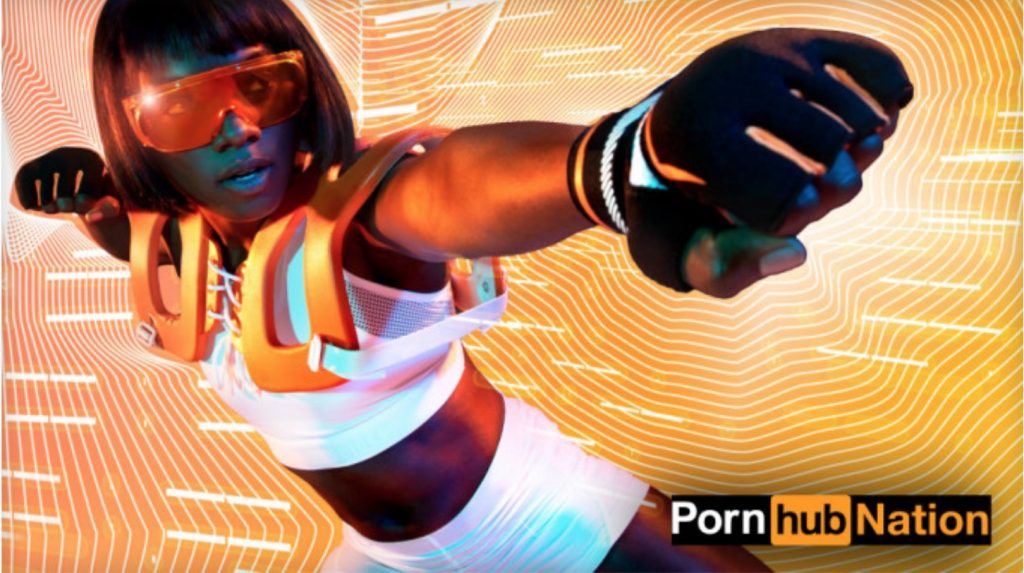 Next is ASSA, the "Pornhub Nation" space exploration program devoted solely to exploring zero-gravity space sex featuring intergalactic plants. After that, visitors can check out the IRS, featuring an IRShub virtual-reality game through which visitors can sort out their finances.
Lastly, visitors head over to the National Garden, which incorporates ASSA's intergalactic plants into a surreal looking jungle lounge.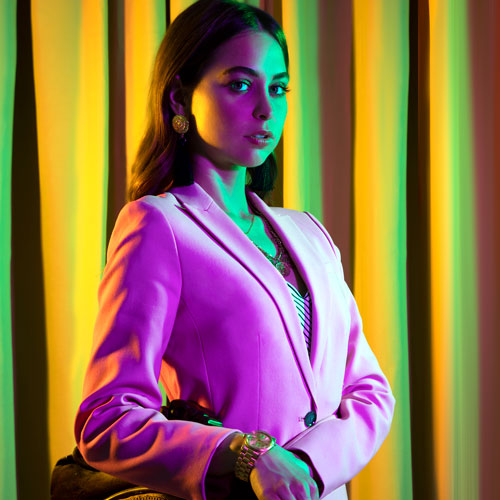 "'Pornhub Nation' imagines the world in 2069, where attention grabbing eye-candy dominates the visual landscape and a milieu where sexuality runs free," artist Ripps said.
"As a frequent user of Pornhub's fantastic services, both within my "art" and "personal" practices, this project has been a lot of fun and ontologically stimulating. Come for the innate desire for human procreation, stay for the infinity mirrors and ball pit."
In addition to the seven exhibits, 'Pornhub Nation' will feature photographs taken by West and Ripps of more than 20 of the top porn performers as various characters playing roles of presidents, DMV agents, aliens and ASSA scientists, among others.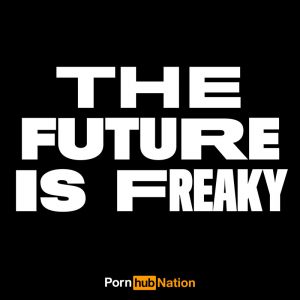 Pornhub Nation will also feature a gift shop for visitors to purchase a medley of Pornhub products, including apparel and select gifts.
"Over the last few months, we worked with Pornhub to create an interactive fantasy world with alien sex plants, DMV sex dungeons and Presidents who will proudly stand behind their secret sex tapes," artist West said. "Pornhub Nation is a sexy, neon drenched utopia where we can escape the banality our everyday lives.
"It has been so much fun working with the industry's top performers to create this the story of this new world," West said.
Pornhub Nation will be open to the public for one month beginning on Saturday, July 14.
Following the premiere, the installation will be open Tuesday through Sunday from 6 p.m. to midnight until Aug 18. Tickets are $27 online; attendees must be 18 and over.
Pornhub Nation will be located the old Jewel's Catch One club location at 4067 W. Pico Blvd., Los Angeles, CA, 90019.
For more information about Pornhub Nation and to purchase tickets click here.
Two-fisted reporter. That's not my microphone, I'm just happy to see you.