Porn publicist xxxstarpr outed revealing porn stars real names and home addresses in sick revenge plot
It was revealed that Bosco of xxxstarpr has been a long time supporter of PornWikiLeaks and recently even began financially investing in the future so that they may continue to operate.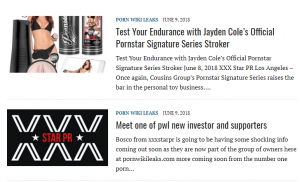 As many of you know, PornWikiLeaks or PWL for short is the website that reveals the real name and other personal information of girls in the adult industry, often times including their home addresses and the names of their family members.
I looked into it and it looks like Bosco of xxxstarpr both uses the site to promote those girls he likes and attack those he doesn't including those who Bosco has been known to call "deadbeats".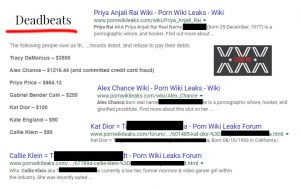 It's sad really that someone like him would expose the women in our industry's personal and private details, putting their health and safety at risk.
We knew he has threatened girls for years but who knew he would really go this low?
If you have anything to do with Bosco you too may one day have your real information including that of your family exposed.
Consider yourself warned

!!

He's done it to others, what's to stop him from doing it to you?

I don't know about you but I would suggest going down his client list or anyone he tweets about and promotes and put them all on my no list.

Anyone who is willing to support someone who does something like this is not someone you want to be associated with.

Look at his enemy list. Look what he did to them. Do you really want him or one of his friends to target you next?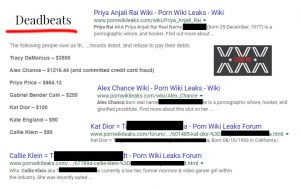 I'm here to give you the 411 about porn stars and in the adult industry as a whole.