Mr. Marcus is at the AVN Show in Las Vegas
For those of you who don't know the story, Mr. Marcus contracted an STD, syphilis to be exact and when he tested positive for said STD, he decided to fake his test.
This is something he even went to jail for so this isn't a rumor, he was actually convicted of this crime.
This is a big deal. The safety of all performers in our industry is based on these bi-weekly STD tests.
So why is he not banned from ALL conventions?
AVN and Exxxotica did the right thing and banned Ron Jeremy so why did they not do the same with Mr. Marcus?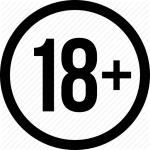 Bringing you all the insider information from the xxx industry.