More Problems at Paxum. Is anyone really surprised?
It's not been a good year for the guys over at Paxum, at first they had to close down all US-based accounts with almost no notice and now their bank is having major issues.
Long story short, Choice Bank Ltd. told accountholders yesterday that it has been forced into a "liquidity-constrained position" and has suspended all withdrawals from deposit accounts, as well as other outbound payment activities.
This puts Paxum in a pickle because Paxum uses Choice Bank.
So, they issued an official statement today which is below. Let's just hope it's not another ePass or iBILL situation.  Just remember, where there is smoke, there's fire. And remember above all else, if you hear the phrase "your money is in motion", know you are fucked. Othewise, let's hope for the best. I know some people have thousands tied up in their Paxum accounts and I would hate to see them lose that money.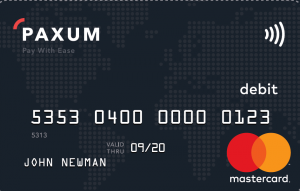 Paxum Inc would like to address any concern our clients may feel after the recent news regarding Choice Bank Limited. On April 9th 2018 Choice Bank Limited informed its customers that it has been forced into a constrained position by the regulatory authorities.
Paxum would like to reassure our customers that this is an issue between Choice Bank and its regulatory authorities directly, and it is completely unrelated to Paxum. Paxum is just a customer of Choice Bank.
As a result of the news from Choice Bank we regret to inform you that Paxum cards can no longer be loaded via transfer to card. However, it is important to note that any funds that currently exist on any Paxum card issued by Choice Bank are fully available and can be used as normal at the ATM and for POS purchases.
We are grateful that only a small portion of Paxum users are affected by Choice Banks situation, as it only relates to the Paxum issued card. All other aspects of Paxum services are operating normally, and regular service is uninterrupted. We apologize for this inconvenience caused to Paxum card-holders by Choice Bank, and we are working hard to promptly implement our new card solution.
As part of our commitment to providing a reliable payment service, and as a result of lengthy card issuing delays through Choice Bank over the last few months, Paxum had already been exploring alternative card issuing options and we have finalized a backup card. New cards are currently being printed. There will be no additional cost to the user for the new card, and we should have everything completed within 4 weeks. We will update clients as soon as the new cards have been shipped and implemented.
In the beginning of March 2018 Choice Bank experienced problems loading funds to cards and at that time Paxum pro-actively introduced Instant Withdrawal to External Credit/Debit card as an additional instant withdrawal option. Many clients have tried this option, and we recommend it for any Paxum client seeking instant access to their account funds while a replacement Paxum card is being implemented. Please note, some restrictions do apply.
Paxum payment solution has always been more than just a card, which is why problems that our card issuer Choice Bank is experiencing will not cause any long-term damage to Paxum's ability to provide consistent secure global payment services.
Paxum offers multiple withdrawal options (Wire, EFT/ACH, External Credit/Debit Card, and Transfer to Other Accounts), instant payments worldwide, and we still offer instant withdrawal. Paxum cards will be back very soon, and we look forward to continuing to serve our clients payment needs in the meantime.
The restrictions specifically apply to the Withdrawal to External Credit/Debit card option. It is not available to certain countries; USA, Canada, Israel or Japan. All current cardholders will receive a new card in the near future.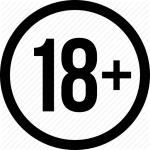 Bringing you all the insider information from the xxx industry.