Kenzie Reeves and Darcie Dolce jump into The Broken Bed for Girlsway/WebYoung
Kenzie Reeves and Darcie Dolce lend their many charms to the new WebYoung girl/girl release, The Broken Bed, available June 15 exclusively at Girlsway.com.
After Darcie destroys her bed upstairs, she comes into Kenzie's room. "I was wondering if I could sleep on here," asks Darcie, who then starts undressing. "What are you doing?" wonders Kenzie. "Well… I'm getting comfortable…"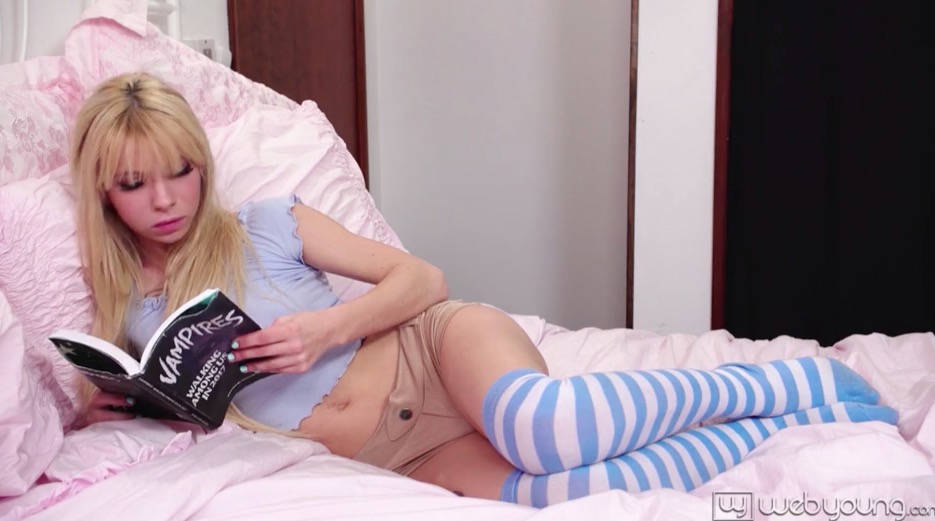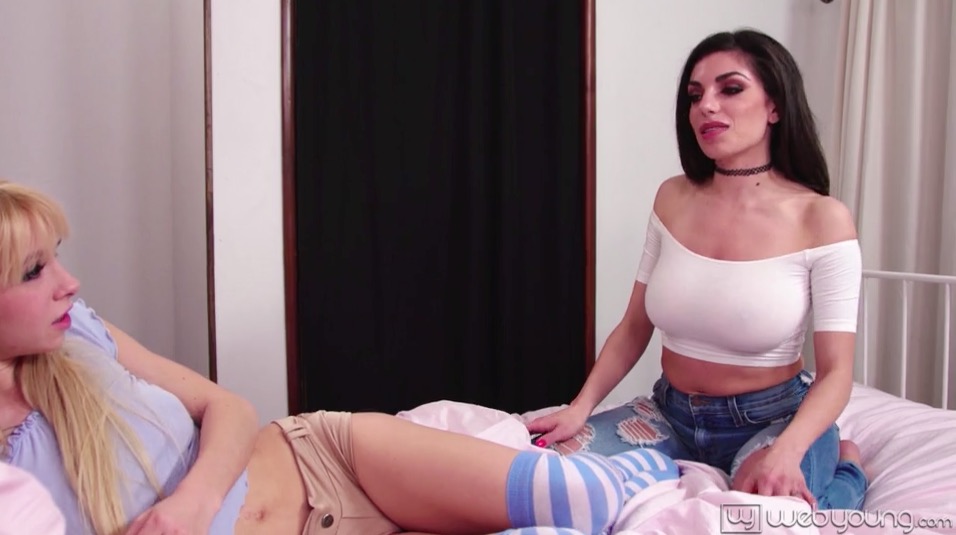 Directed by Stills by Alan, The Broken Bed brings together a fiery combination of two top talents in the Girlsway universe, porn goddess Dolce – who picked up an award nomination this past year for Best All-Girl Group Sex Scene in the studio's The Faces of Alice – and newbie Reeves, who made her Girlsway Debut in last year's Biology Exam.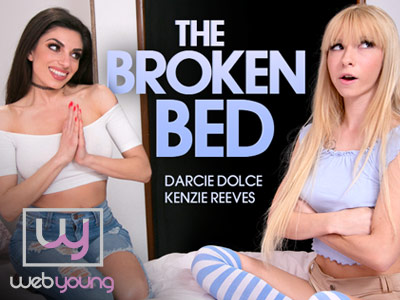 "There was an incredible playfulness between Darcie and Kenzie that absolutely lit up the scene," said Stills by Alan. "When you begin shooting with two people who are working together for the first time, you don't know if the chemistry will be there, but they were amazing together."
Launched in October of 2014, Girlsway is an all-girl adult studio operated by the Gamma Films Group. Via its close interaction with the beautiful models and their loyal fans, Girlsway is quickly becoming one of adult's leading all-girl erotica brands. The studio produces original and addictive content that mixes both passionate lesbian sex with interesting characters and inter-connected storylines.
The Broken Bed is now available at Girlsway.com/WebYoung/The-Broken-Bed.
Visit Darcie Dolce and Kenzie Reeves''s official Girlsway model pages to find out more about the stars' previous Girlsway scenes.
Visit Girlsway.com
Follow Girlsway on social media:
Two-fisted reporter. That's not my microphone, I'm just happy to see you.