Smartphones and 'Internet Penetration' Help Make Kenyan Women Among Highest Porn Consumers
Internet Penetration: According to the latest insight from PornHub for the year 2017, women in the African republic of Kenya are using their online access to view more porn than their sisters in Europe and United States.
In Kenya, where 99% of internet users access internet via mobile phones, the overall 'internet penetration' rate (reflecting the population percentage with web access) nears a whopping 90%.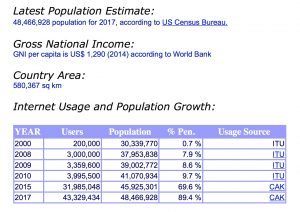 The African states of Uganda, Tanzania, Rwanda and Ethiopia showed no change in the number of women who consumed porn, while Somalia had a slight reduction in it numbers.
South Sudanese women were less interested in porn.
Other African countries with high number of women watching porn were Botswana, Namibia, Lesotho and Swaziland.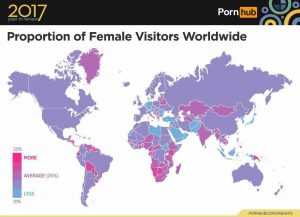 "Kim Kardashian remains the most searched porn star by women and Mia Khalifa is now in third place after being surpassed by Riley Reid who is sitting quite comfortably at second place for the year," the report read in part. According to PornHub's previous analyses of video views, Reid is ranked as one of the top five most popular porn stars in the world.
Contrasts
Although it boasts a new (2010) constitution and impressively high levels of education enrollment, Kenya remains one of the most unequal countries in the sub-region.
Forty two percent of its population, live below the poverty line, and access to basic quality services such as health care, education, clean water and sanitation, is often a luxury for many people.
Despite its occasional illiberal policy departure (such as a 2014 law permitting men to marry as many wives as they wish), Kenya is a relatively progressive modern society, with a literacy rate near 78%.
Telecommunications represents the largest sector in Kenya's economy, comprising 62% of its total Gross Domestic Product (GDP), and women constitute nearly half of the country's labor force.
Last year in three Kenyan counties, women were elected to the Governor's seat for the first time.