Fundraiser Established for Family of Barry Wood
Saddened to report that one of the last of the old-school porners, and a kind and decent man, Barry Wood a.k.a. Shane Hunter, is on his deathbed.
Barry was a performer since the mid 1980s, and then became a top cameraman in porn valley. He hd been married to the late porn legend Trinity Loren, and has been married to Sindee Coxxx since 2000.
Ex-adult performer and producer/director Melissa Monet has set up this fundraiser for Barry's family. She writes:
As you know our friend Barry is at the end of his life and it's possible that by the time you read this he may have already passed. Barry has been sick for very long time with multiple illnesses and/or injuries and his wife Brenda has had to leave her job in order to care for him. Unfortunately Barry had not expected nor prepared for his health to take such a drastic turn and leave his family facing insurmountable bills and expenses.

This is where we come in. This fundraiser is to help Brenda with the bills, memorial, funeral arrangements and her every day expenses. Hopefully this will give Brenda, their son Hayden, and his daughter Tess some breathing room and time to process while they get his affairs in order.

I first met Barry and Brenda 24 yrs ago on set at separate times and I am blessed to have had them in my life. Like so many of you, I spent hundreds if not thousands of those set hours with Barry. He is a vivacious character, full of life and love, quick to laugh, especially after telling a joke or pulling some silly prank. I have tons of Barry stories, but the stories that have been coming in about him from others are what makes Barry, Barry…"he did so much for me", "I wouldn't be here without him", "he taught me everything". These are the traits and qualities we all wish we can find in ourselves and by knowing Barry, we will have that little piece of him in our hearts forever.

I encourage you all to leave your kind words and Barry stories for Brenda, Tess and Hayden to read, but please bare in mind that Hayden is a minor, so save the really cool stories for the memorial.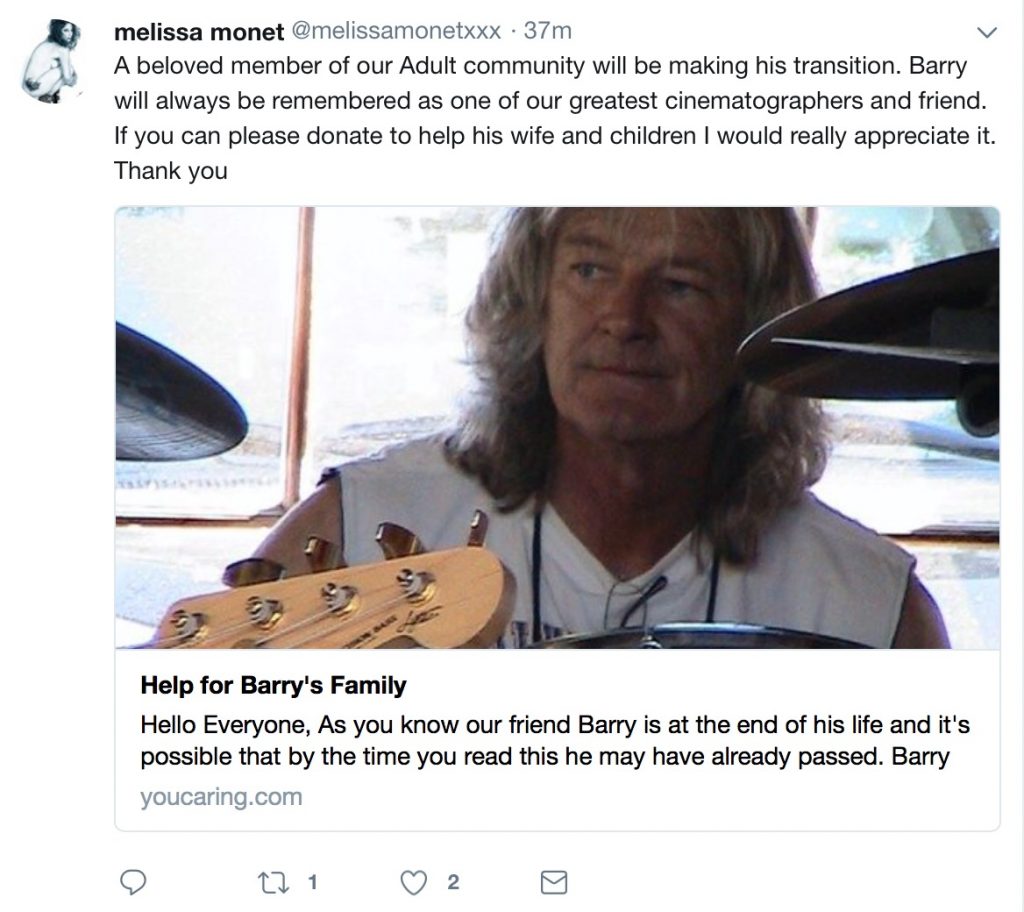 Donations for Barry Wood's family may be made at the link below:
I never felt more satisfied or optimistic than when I rode the river in my youth.