Female Porn Star RAPED When Agent Sent Her on a "Private" with a Collector
An unnamed female performer has come forward with accusations against her agent. Her claim is that he sent on on a private with a collector and as a result, the girl was beaten and raped.
Because of the nature of the crime, we here at MikeSouth.com have opted not to disclose the performer's name but we have spoken to her and know that she is in talks with a lawyer and they are working on filing an official complaint with the California labor board.
The girl stands fast in her belief that she is not the only female performer on her former agent's roster that he has sent out to do a private where the job ended in violence — although she did not tell us any specific names of who else she thought me be a victim.
I spoke with a member of the California Labor board when this story first came to light last week and they assured me they take all allegations of rape seriously and that at no time should any talent agent be sending girls out to do these kinds of jobs.
It's clearly a violation of the talent agency act and the allegations I am told will be investigated thoroughly.
Just because everyone does it does not make it okay. I'm told this is his excuse of why he (the agent being accused) sends his girls on these kinds of bookings.
For her part, the performer in question has not only obtained legal counsel but they have also hired a private investigator to look into what she says is a long and sorted history of putting his talent in harms way and anyone who dares to question him or out him for such behavior in the past has been severely punished. She says "I will not allow him to threaten and coerce me into silence any longer. I didn't take a public stand when it happened to me and now look, it's happened again. I was wrong for not speaking up previously but I won't stand by silently any longer."
Rest assured we will continue to follow this story closely and provide you any information that we can as it becomes available to us.
Please do not speculate the name of who you think the performer is in the comments. She's a victim of rape. Let's please let her have her privacy. She deserves at the least considering all she has been through. 
Update clarification: A "private" is when a porn star is paid to fuck a guy (fan/collector) that is not part of a legitimate porn production from a "real" porn producer. It's illegal for agents to book these kinds of jobs.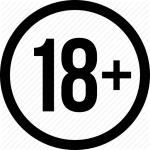 Bringing you all the insider information from the xxx industry.