Where is Debbie of Debbie Does Dallas Today?
Debbie Does Dallas was released in 1978 and has become one of the most infamous adult films of all times. 39 years later, people are still talking about this movie.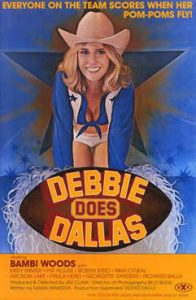 Today when a movie comes out it might move 1,000 to 1,500 units. But when Debbie Does Dallas was released it sold 50,000 copies. It remains one of the best-known adult films of all time.
There have been a ton of spin-offs and sequels to the movie, the best-known of which is probably Debbie Does Dallas … Again from Vivid Video which featured a huge all-star cast including Cassidey, Lacie Heart, Monique Alexander, Savanna Samson, Stefani Morgan, Sunny Leone, Hillary Scott, Staci Thorn, Courtney Simpson, Penny Flame, Derrick Pierce, Marty Romano, Evan Stone, Jay Huntington, and Chrisitan.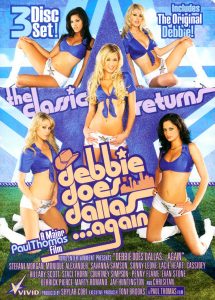 But what about the original? Whatever happened to the real Debbie and what is she up to some 39 years later?
Debbie Benton was played by porn star Bambi Woods.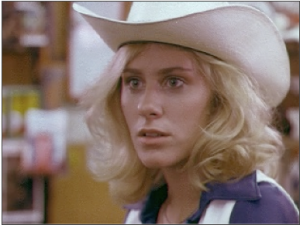 Nobody ever knew her real name because back then 2257 regulations didn't exist so you didn't have to keep documentation about a porn star's name and age. She went by several fake names while performing in the adult industry, but none of them were real. No, her real name is not Debbie or any variation thereof. She said in a 2005 interview, she just made that up. As far as everyone knew in the porn industry, Bambi Woods real name was Debbie, but that was just a lie.
Almost overnight Bambi Woods became an international sensation and seemed to disappear almost as quickly. There have been many rumors about Bambi Woods, like that she was once an actual Dallas Cowboys Cheerleader. Another rumor said she once tried out for the squad but didn't make it – this was also false. She has never been to Texas in her life. Another rumor was that she died of a drug overdose in 1986. That was later proved to be false when a very devoted fan finally found her.
Bambi Woods has grown up and moved on with her life. She is now married and has children and doesn't want her children to know the truth about who she was back then. However that being said, she did answer some questions about her life now.
She was born in 1955 making her 23 when Debbie Does Dallas was released. She was born and raised up north, somewhere within 2 hours of NYC. Her family still lives in that area to this day.
After graduating high school Bambi Woods went to New York City. Her dream was to be an actress. She was working in a small store on Broadway that used to sell groceries when she did the movie She was paid $400 for doing Debbie Does Dallas, and back then that was pretty good money. $400 in 1968 is $2,849 in today's money.
Another actor from the movie Herschel Savage said he was paid $150 for his work on the film.
Bambi Woods knew none of the cast prior to shooting the movie and didn't keep in touch with any of them over the years.
Before disappearing she frequented clubs in New York City and dated celebrities like John Belushi and Ace Frehley from the rock band Kiss. But eventually, she moved back home with her parents, cut her hair, dyed it brunette and ended up staying with them for three years. She was never seen or heard from again in the porn world.
Over the last 39 years, she said she has only been recognized a handful of times, maybe 20 at most.
How she was found this time was really just by accident. A man spent a large amount of time trying to find her without any luck. He ran a website about what people are doing now and at one time featured her on the site. One day another man who was on vacation in Australia with his wife recognized her, who was there with her husband. The two couples became friends and he finally asked if she was really Bambi Woods. She admitted the truth and the guy told her about the man who had spent all that time looking for her.
I'm sad to say there are no current photos of Bambi Woods. We know she is 62 years old, married with children and loving life.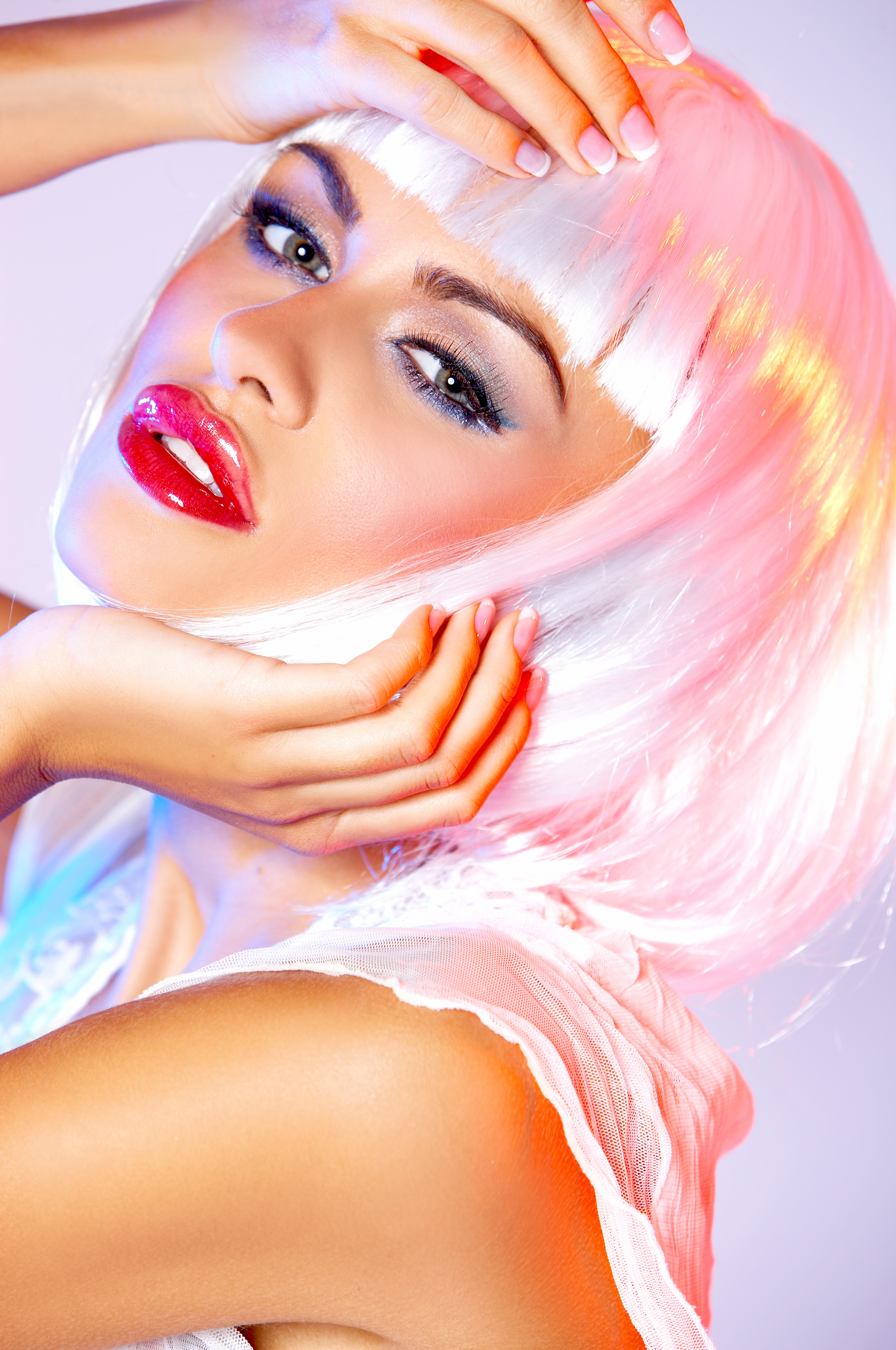 If freedom of speech is taken away, then dumb and silent we may be led, like sheep to the slaughter.