Porn Performer Cassidy Quinn comes out as HIV positive
Rumors have been going around for months that a transsexual performer was HIV positive. This is what caused the temporary shut down a few months ago. After months of this rumor going around, it's finally been revealed that the person in question is Cassidy Quinn, who is a Canadian performer who was recently nominated for AVN's "Favorite Trans Porn Star".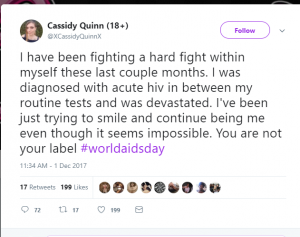 Cassidy Quinn recently shot for Devil's Film. This seems to be the latest movie that Cassidy Quinn was in, at least as far as retail goes. She may still be shooting for web-only type companies.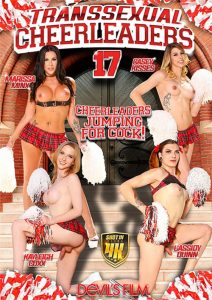 If you view Cassidy's twitter @XCassidyQuinnX you'll see it's still very active with custom videos.
Which again let me make this clear, I'm not saying Cassidy Quinn did anything wrong, just wanted to use this story as a reminder that you never do content trades without first checking for a valid test!!
Hello, my name is Kelli Roberts. I am a published author, AVN nominated producer, and webmaster who has worked in the adult industry since August of 1996.