FSC to Host HIV Talk at AVN Show
The FSC announced today their plans to discuss HIV stigma and the possibility of those who are HIV positive but taking their medication into the mainstream talent pool and that means approving them in the PASS system.
The Free Speech Coalition will host a special, one-hour panel discussion on HIV in the adult industry, in hopes of inspiring a discussion of what negotiation of health, safety and consent looks like among performers.
The goal of the panel is to break down the stigma and misinformation around HIV and HIV transmission, and to help performers understand how PrEP (Pre-Exposure Prophylaxis), TasP (Treatment As Prevention) and U=U (Undetectable = Untransmittable) can help prevent HIV transmission on-set and off.
"The adult industry has long been a leader in HIV prevention and education," said Eric Paul Leue, Executive Director of Free Speech Coalition. "Even so, there is still a lot of misinformation and stigma about HIV and HIV transmission within the industry. As a longtime activist and educator, I want this conversation to advance our understanding of HIV.and HIV prevention."
The panel will include Atlanta-based Dr. David Holland, the Chief of Communicable Disease Prevention for Fulton County, Georgia; Bella Bathory, Co-Director of the Sex Workers Outreach Project Los Angeles (SWOP-LA); adult performer and anti-stigma activist Charlotte Sartre, and Matthew Rose, Board Member for SWOP National, and Policy and Advocacy Manager of the NMAC (formerly the National Minority AIDS Council).
The panel will be moderated by Candace Moore, M.S., a Dallas-based public health administrator with a focus on biomedical and behavioral HIV prevention, transgender healthcare, and a queer sexual health activist.
"We're bringing together medical experts, sex workers, activists and educators to engage directly with producers, performers, agents and others, to talk about one of the most highly fraught issues facing the industry," says Leue. "I hope by confronting stigma head on, we can really help change the way HIV prevention is discussed in the industry."
Performers, producers and others interested can submit questions in advance here.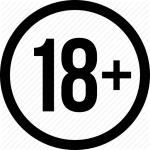 Bringing you all the insider information from the xxx industry.