More The FSC Allowing HIV Positive Performers Is Money Involved?….Bet on it!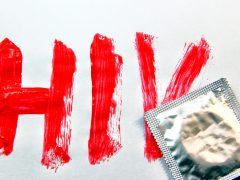 Any idea that this is just an unfounded rumor has been put to bed, Eric deLeeuw himself is defending the idea.  A lot of people contacted me asking why would they do this, it makes no sense and indeed it doesn't until you learn some more bits and pieces of the story.
Evil Angel is likely the only reason that The FSC still exists and the owner of Evil Angel, John Stagliano is long known to have HIV, but John is explaining to most anyone who will listen that he is for all intents and purposes cured and that he and others who have HIV under control to the point that they pass the Aptima Test, should be allowed back in the talent pool.  This puts the FSC in a position that they have been in before (think .XXX, Cutting Edge Testing, Mindgeek  etc.)  do we take the money or do we do what is right by talent and by the industry….No surprise that they took the route they always take….but wait there's more.
Most performers don't know it but Eric DeLeeuw has financial ties to Gilead, more on that in a second.
DeLeeuw thinks that prep treatments are a better route for performers, drugs like Truvada are designed to prevent you from catching the virus in the event of ACCIDENTAL exposure.  Everything you read about Truvada will tell you it is meant to be used WITH CONDOMS not in place of…That isn't DeLeeuws idea, he wants to sell Truvada and testing instead of condoms.
Remember I said DeLeeuw has financial ties to Gilead?  Guess who the manufacturer of Truvada is?  If you guessed Gilead go to the head of the bukkake line.
The FSC is currently selling the idea to APAC, who will, in turn, try to sell it to performers, bet on it.
Several performers have called for DeLeeuw to step down because of his conflicts of interest and his lack of understanding of straight porn, He is WAY too vain to do that….This has been a red hot topic in Porn Valley since I broke the story, there are numerous twitter threads and its a topic that seems polarizing.  AVN and XBiz have yet to weigh in, naturally but you can bet they will do what The FSC and their sugar daddy tell them to.
If you are a performer this should be something you should be very vocal about, don't let people make decisions about your health and your rights when they only care about lining their pockets with money…I know that you have in the past but it really is time to put a stop to it y'all.
If I care enough about you to spend the time to research and explain this you should care enough about yourself to help…If you don't go ahead, die…
Thank you to the people who have helped me put the pieces of this together, y'all know who you are.
In other news, Michael Snooren, who I warned you about years ago has been sentenced to 4 years in prison on charges relating to sexual exploitation of children