Tiffany Watson Crowned Champion of the @PornHub Games
After six weeks of heated competition, Tiffany Watson has been officially named champion of the first annual PornHub games. In addition to the crown, she was also awarded 1.5 million Vice Industry Tokens. The cryptocurrency prize has a value of $10,000. — although the value has already increased to $11,000 over the weekend.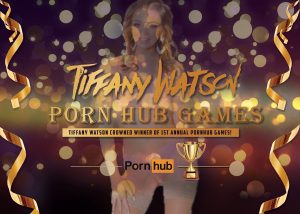 The PornHub games was a six-week long competition between Cherie DeVille, Elana Koshka, Kimber Woods, Lily Lane, Paige Owens, and Tiffany Watson. It was hosted by Aska Akira.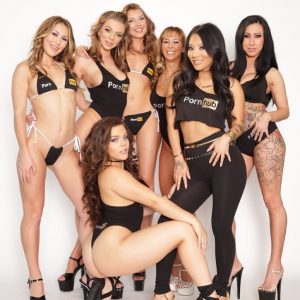 Each week contestants competed in a series of challenges and fans got to vote on who they felt like the winner of each challenge should be. In the end, the winner was crowned based on who had the most winning votes.
Tiffany Watson came in first place, Lily Lane in second and Kimber Woods in third. Although voting is now closed, you can check out past episodes of the PornHub games by going to the PornHub Games channel at pornhub.com/channels/pornhub-games.
To keep up with all that Tiffany Watson is doing you can follow her official blog at TiffanyWatsonX.com or you can follow Tiffany Watson on Twitter @TiffanyWatsonX or on Instagram at therealtiffanywatsonx.
Hello, my name is Kelli Roberts. I am a published author, AVN nominated producer, and webmaster who has worked in the adult industry since August of 1996.