SHAME! AltPorn Awards names false rape accuser Leigh Raven 'Performer of the Year'
Last night the AltPorn Awards "ceremony" was held at a bar in Hollywood. What happened there is absolutely revolting: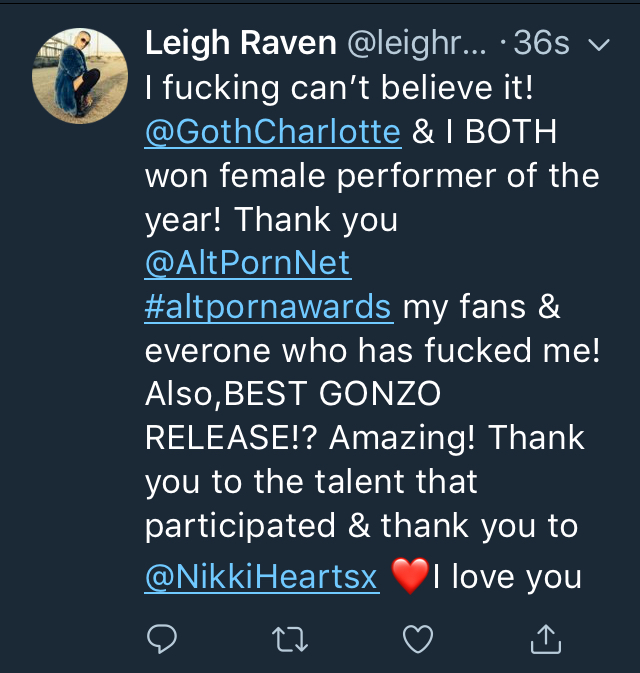 After nearly two months of shamelessly pandering for votes on Twitter, adult performer Leigh Raven, who LIED about being sexually and physically assaulted by a black man, was given an award by AltPorn.net.
Nanny cam video of her March 2018 video shoot proves that she publicly stated false information about specific events at the shoot, and that her claims of assault and abuse were untrue.
Leigh Raven is porn's answer to Breana Rachelle Harmon, Sherita Dixon-Cole and Mayella Ewell wrapped up in one.
And just as bad, with her subsequent statements Raven and her wife Nikki Hearts have both undermined the concept of consent and gone out of their way to blur the difference between the portrayal of abuse and actual abuse; of race play and racism; of consensual rough sex and criminal interpersonal violence. They have referred to a film set where a scene that portrays abuse was filmed as an "abusive film set."
Raven has assailed the essential underlying elements that make adult movie production possible.
THIS is who you name Performer of the Year, AltPorn.net? Really?
Vote-pandering narcissist Leigh Raven doesn't even deserve a performer award for her on-camera defamation of her director and co-star, in the video created by her svengali wife Nikki Hearts.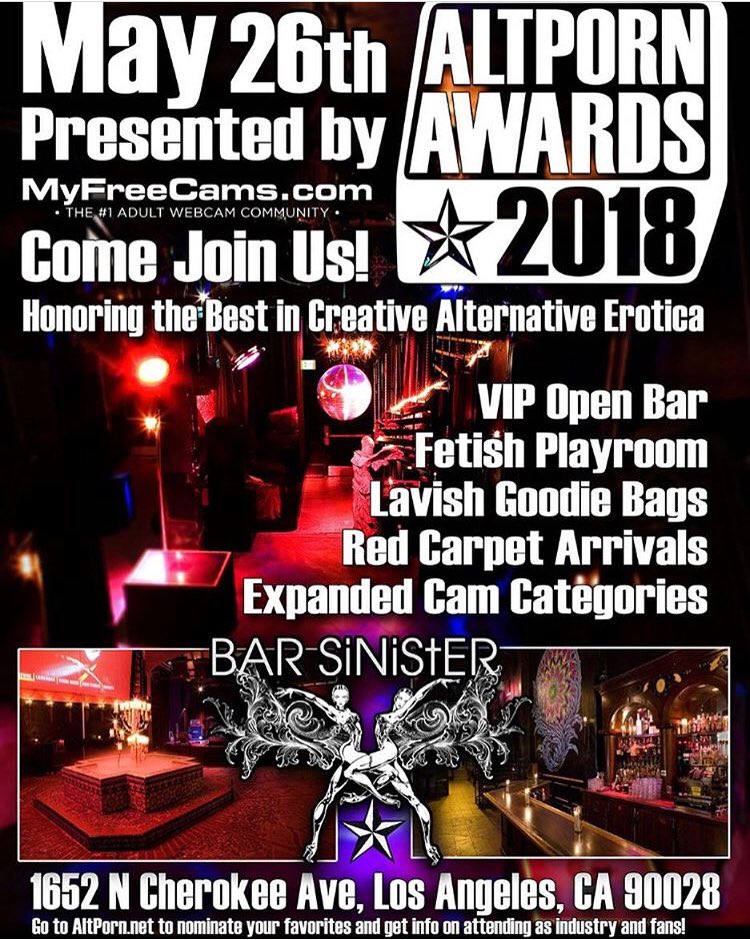 Problematic
In advance of the release of the nanny cam video that proved Raven was lying, her wife Nikki Hearts admitted that the video is exculpatory on its face, but said that doesn't matter.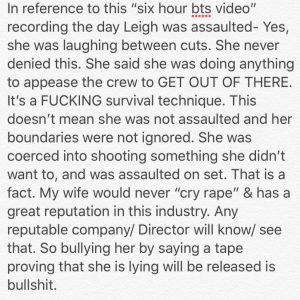 But if the video of what transpired should not be believed because Leigh Raven convincingly acted as if everything was fine, and laughed and joked around, in order to manipulate and "appease" the crew, then how were scene partner Rico Strong and director Just Dave to know that anything was wrong?
If Raven was lying and acting to hide her discomfort and terror, and was so good at it that it warranted a public statement to convince readers that Raven's actions captured on the tape does not tell the real story, then what is the basis to claim that the people on set knew, or should have known, otherwise?
If behaving as though one consents, having a positive, cheerful demeanor, and refusing to take a director up on his offer to call for a "cut" in the action if a boundary is overstepped, constitutes behavior that is not to be trusted or believed, then how could anyone on the set have known that she was (allegedly) distraught or experiencing intolerable discomfort?

And moreover, we ask: by the standard Hearts and Raven propose, what behavior would EVER constitute proof of "real" consent? What Hearts and Raven propound doesn't merely attempt to rescind or invalidate consent, it un-defines consent as a concept.
Consent is not something one keeps only in one's head. And it is most certainly not something one decides upon after the fact.
This is really serious, folks. In fact, it does not get any more serious than this, either in terms of porn and fetish production, or in the broader cultural realm.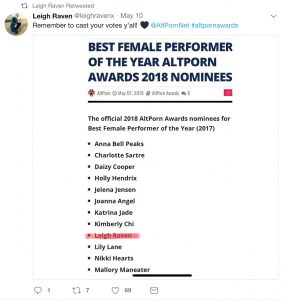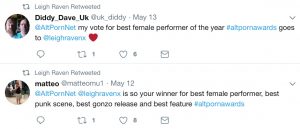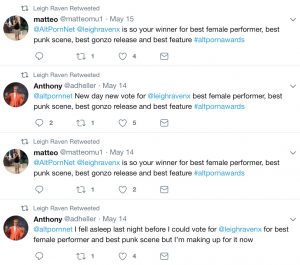 Never again
We were pleased to present the list of AltPorn Awards nominees here on MikeSouth.com, but it's a mistake we shall not repeat.
That a company which would not exist were it not for adult performers should give an award to woman who LIED about being sexually assaulted by an adult performer of color is mind-blowing.
And the notion that a company such as MyFreeCams should underwrite this atrocity only adds insult to injury. Shame of you, AltPorn Awards, and shame on MyFreeCams for your role in this.