UK Performer Rio Lee Caught Lying About AVN Awards
There is a performer in the UK named Rio Lee. According to her Twitter profile, she has 12 AVN awards.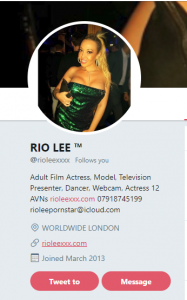 The problem is, at least for this year is that anyone can look up who has won an AVN award. In fact, there is an entire Wikipedia page dedicated to the AVN award winners. Do you know whose name is not there? Rio Lee.
Not once, and damn sure not 12 times like her Twitter profile claims.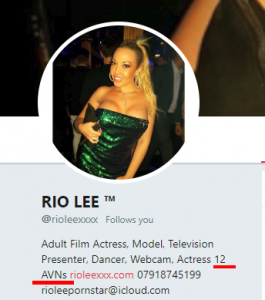 On November 8, 2017, she made a post on her official website which claims she is a XXX rated award-winning porn star and then lists the following 4 awards she won.
BEST UK TELEVISION PRESENTER SEX STATION TV
BEST ONLINE UK SCENE REAL COUPLES
BEST EUROPEAN SCENE DARING
BEST ONLINE SQUIRTING SCENE BRAZZERS
None of those are AVN awards. So if she really won 12 AVNs, why does she not list them on her own website?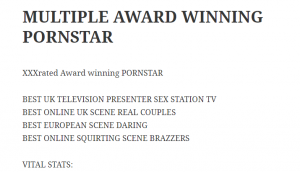 Guess it just goes to show you, you can't always believe what people tell you.
Hello, my name is Kelli Roberts. I am a published author, AVN nominated producer, and webmaster who has worked in the adult industry since August of 1996.