My Prediction for the AVN Female Performer of the Year Winner!
I think by now you all know this is my favorite time of the year. So since tonight is the big night I thought we should look again at who will win the big award of the night.
In November we talked about this before and I calculated the winner projection was based on total nomination count in other categories however a lot has changed since that article and to be honest that has changed who I think will win it, somewhat.
I think it will be either Angela White or August Ames.  With such a massive outpouring of support being shown to August Ames at this years AVN show (AEE expo), I really think it's possible AVN might give it to her.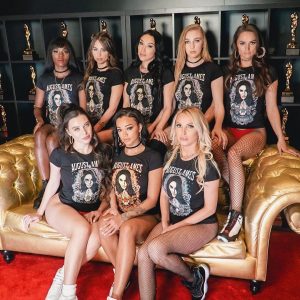 Hello, my name is Kelli Roberts. I am a published author, AVN nominated producer, and webmaster who has worked in the adult industry since August of 1996.