Kacie Castle Gets Re-Educated by Rico Strong in 'No Justice No Peace' at Black Payback
Revenge is a dish best served black!
Inked starlet Kacie Castle makes her BlackPayback.com debut with a jaw-dropping — and very messy — performance opposite Rico Strong in "No Justice No Peace".
The seriocomic adult platform spotlights black-on-white rough sex where fair-skinned beauties pay for the sins of white America.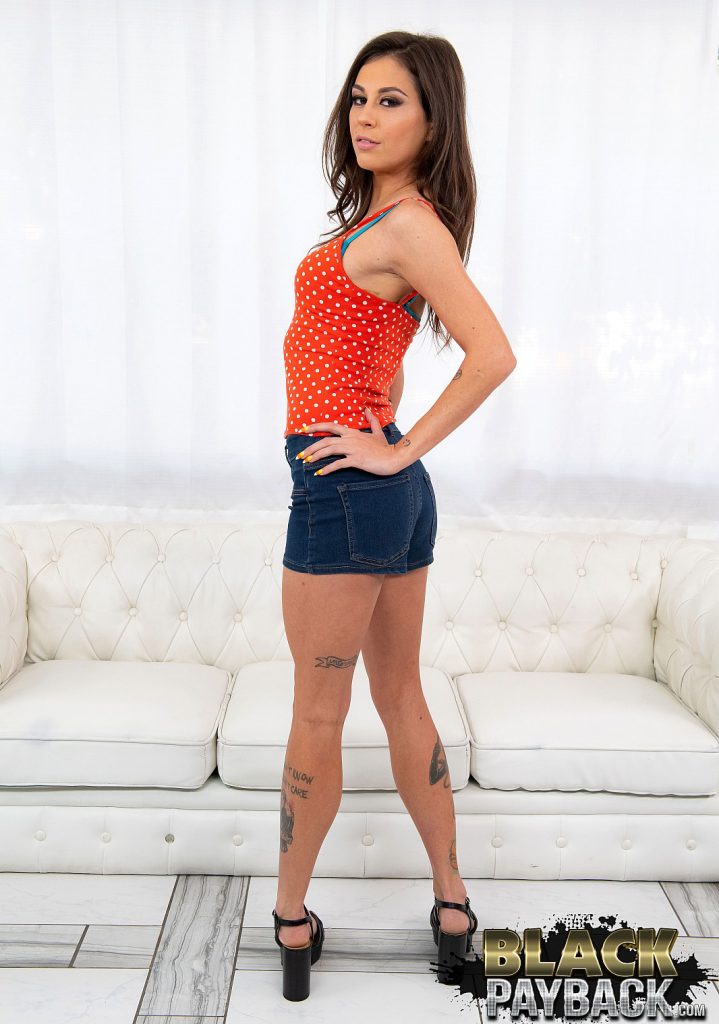 A lithe brunette beauty with an irresistible gleam in her eye — as well as a famously tenacious gag reflex! — Castle's intense onscreen performances have earned her a 2019 AVN Awards nomination for Best All-Girl Group Sex Scene, a throng of fans, and a 2017 Spank Bank award for 'Hitachi Killer'.
Castle was so pleased with the "super gross scene — in the best way" she shot for sister site Facial Abuse earlier this year, that she returned for another round — once again lensed under the direction of industry veteran Just Dave.
"I am always grateful for the opportunity to be a gross bitch," Kacie joked regarding her new Black Payback performance, "and I had a great time!"
In the newest Black Payback race-play scenario, Kacie portrays a young woman who rattles off half-remembered crime statistics. Brother Rico takes it upon himself to "break it down" for Kacie, providing a new definition of Fake News to the misinformed young woman through words and actions.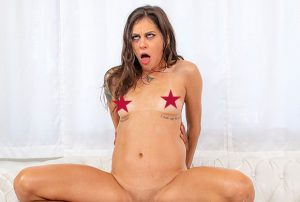 After a one-on-one session featuring lots and lots of deep throating, Kacie sees the light at last!
The blistering 61-minute scene is available now at BlackPayBack.com, and features a set of 546 high-resolution photos.
The NSFW trailer for "No Justice No Peace" can be viewed here.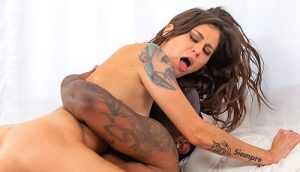 Videos are offered in multiple formats at BlackPayBack.com: MP4, mobile, and 60p HD, with 4K video downloads available soon.
Also featured on Black Payback are Amara Romani, Maddy O'Reilly, Riley Nixon, Alex More, Layla Price, Anastasia Rose, Lauren Phillips, Tara Ashley, Ariel Blue and many of other white girls getting the BBC.
For the latest news from Black Payback, follow them on Twitter.
Follow Kacie Castle on Twitter @xokaciecastleand Instagram.
Follow Rico Strong on Twitter at @itzmericostrong.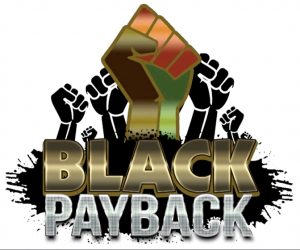 About BlackPayback.com:
The brainchild of porn impresario, provocateur and evil genius Duke Skywalker, premium interracial adult site BlackPayBack.comblends hardcore sex with wry social commentary. The seriocomic platform utilizes the subversive stylistic approach to spotlight black-on-white rough sex where fair-skinned beauties pay for the sins of white America.
Independently produced in California's Porn Valley and released exclusively through BlackPayBack.com, the explosive race-play vignettes feature black male performers turning the tables on bratty Caucasian lovelies. Uncomfortable historical realities are satirized as the prelude to potent hardcore pounding.
Publicity and media relations for Black Payback are provided exclusively by HoneyHouse PR. Follow us on Twitter, @HoneyHousePR. For interviews or media inquiries, contact [email protected]
Two-fisted reporter. That's not my microphone, I'm just happy to see you.